April 30th, 2011 Posted in
Uncategorized
|
No Comments »
Welcome to History for Hire. Everyone has a story to tell, and I'm here to take my research skills and experience writing books to tell your story, or the story of your father, grandmother, or your business.
To find out how to get a beautifully produced book to preserve your history (it makes a great retirement gift), click on the About History for Hire link above.
Here's a brief story from my own history. The man in the back carving the turkey was my grandfather, the late Honorable Peter Maynard Horn.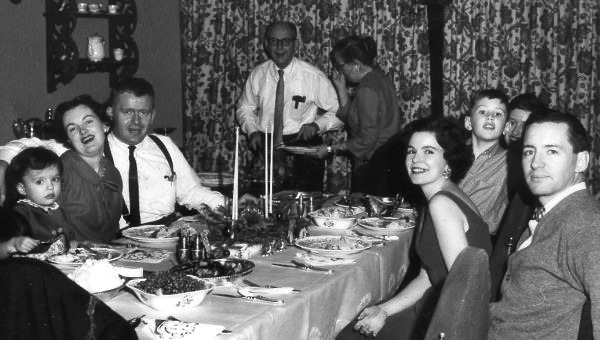 Appointed City Magistrate by Mayor Fiorello H. LaGuardia in 1939, and later named to the New York State Family court bench by Mayor Robert F. Wagner, he absolutely terrified me as a child.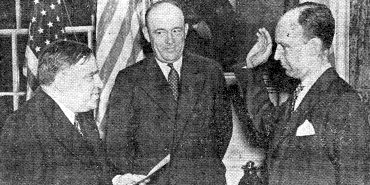 It surprised me to learn while I was researching my book about the NYPD's Cold Case Squad, that my scary grandfather was the author of the 1951 Girls Term Act. This act allowed the court, with the family's permission, to become guardians of young girls who were in trouble.
The girls were then sent to places like the Villa Loretta Home for Wayward Girls in Peekskill, NY. Run by the Sisters of the Good Shepherd, my grandfather described the environment as "that of a superior private school for 168 girls in a 100-acre campus." Some of the girls I researched while writing my book would have ended up in prison were it not for the Girls Term Act and places like Villa Loretta.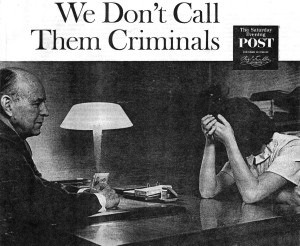 So it turns out my stern and imposing grandfather had a heart. I've since learned that he remained relatively close to LaGuardia and ran for City Council President in 1945 on LaGuardia's "No Deal Party" ticket. Unfortunately, he lost. LaGuardia himself did so badly in the polls that he decided not to run for a fourth term and instead said, "I feel sorry for the next guy. It's a thankless job." He died two years later. My own grandfather lived a good long time and I wish I had taken advantage of that time to talk to him more, and learn about his life.
But the past can always be recovered and I can find stories about your grandfather, too. If this sounds like something you'd like to explore, please email me!