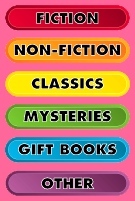 Gay/Lesbian/Feminist Bookstores Around the Country
The Mostly Unfabulous Homepage of Ethan Green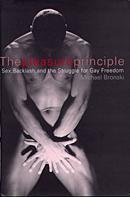 The Eroticized Male Body
From Chapter 7 of The Pleasure Principle
[Editor's Note: Over the last century gay male culture has transformed the male body, turning it from a stolid, unemotional "subject" into a decorated, sexy, desirably object. The enormous social and political changes that occurred after World War II which gave birth to a visible gay community also changed how all men looked, dressed, and thought about their bodies.]

The presentation of the male body in U.S. culture began to change after World War II. Men returning from the war felt more at ease with their physical selves. Photos in Life and Look featured soldiers and sailors (almost exclusively white) casually shirtless or displaying muscled bodies while working on a base or at the front. Before the war, it was accepted practice for men to cover their torsos at the beach, a fashion that changed when the armed forces, in an attempt to conserve material, issued only bathing trunks to the troops. Used at first only by servicemen, who also wore them in public when they were on leave, bathing trunks quickly became more accepted as standard male beachwear. This was part of a large movement in wartime fashion in which men's and women's clothing was becoming more overtly revealing and sexual, a response to the more relaxed sexual mores engendered by the war. Hollywood also began to display the less-clothed male body. By the late 1940s stars like Victor Mature, Guy Madison, Rory Calhoun, Kirk Douglas, and John Payne were routinely appearing bare-chested in films. Not only had the war made public male eroticism more acceptable, but Hollywood now perceived that female audiences were actively interested in looking at men's bodies, a tacit acknowledgment of female (hetero)sexuality. There had always been male movie stars, but postwar Hollywood now presented men as overt sex symbols: male beefcake film-promotional photography became a complement to the more accepted cheesecake shots of female stars.
The new gay male identity that flourished after the war manifested itself in two forms, each a revolt against gender roles. Determined not to be trapped in the traditional male roles, some gay men loosened up the masculine image. Others, refusing to be seen as less than men, were provoked to hypermasculinity. Both were deliberate and effective forms of sexual display and male eroticism.
For many men, postwar clothing reflected the social mandate to join the workforce and become good providers. Suits and hats were standard office wear for middle-class men; working men, depending upon their jobs, wore customized uniforms. Somber grays, browns, and blues were the accepted colors, and both suits and uniforms were baggy, loose-fitting garments that displayed the shape of the body but hid the details.
It was in this context that new styles in men's clothing began appearing: casual, formfitting, colorful, and even revealing, they broke down traditional ideas of how men should look and, more important, be looked at. Most new fashions for men that exposed, displayed, or ornamented the male body in the late 1940s and early 1950s were worn by gay men. Often these clothes could be bought, at first, only in gay neighborhoods. This reinforced idea of gay men as arbiters of taste and fashion -- a continuation of the "dandy" tradition that sought integration into society by promoting a sense of style.
The idea that men could dress sexily -- to be looked at and desired -- was just catching on, and gay fashions promoted the look. Casual wear like tennis shoes, sport shirts, and sweaters replaced the more formal afternoon and evening clothes for men. Loafers -- which prompted the phrase "light in the loafers" as a code for "homosexual" -- sporting tassels or "pennies" were common among urban gay men. Gay men -- not unlike the dandies of the eighteenth century -- reintroduced color into the male wardrobe. Sport shirts and knit shirts, both relatively new fashion inventions, could be bought in light blue, yellow, green, pink, and even chartreuse. Strapped t-shirts -- the skivvy shirt of the armed forces -- which displayed male musculature to great advantage, were popular and were sold in different colors. Chinos, Bermuda shorts, scarves, and flashy ties all began as gay fashions. Before the war, a watch, tie clip, and wedding ring were the only acceptable jewelry for men; postwar gay fashion promoted neck chains, bracelets, additional rings, flamboyant cuff links, even pendants. Belt buckles, more flashy than functional, were worn on the side for comfort.
These new trends in men's fashion alarmed the watchdogs of social morality, who saw them as eroding traditional gender roles and mores. Articles on male homosexuality in the popular press noted in often obsessive detail gay male dress and deportment. Tight-fitting clothes, colors, ornamentation -- the perceived feminization of the male -- were all signs of social breakdown. But social norms were also threatened by another gay male fashion influence: the hypermasculinization of the male image. Boots, jeans, leather jackets, and caps represented the gay man as rebel. Casual and informal clothing like jeans, rarely worn except by ranchers and farmers before the war, became an urban gay fashion. Robert W. Wood notes:

It wasn't just the wearability of the jeans which commended them; they were also sexy. Tight, cut low on the hips, rugged in appearance, different in style, able to be shrunk to form-fit, and the more worn and faded the better, they quickly became the costume of the homosexual who wanted to look trim, to be a bit revealing in the crotch and the rump, and to feel "butch."
Ankle-high boots, adapted from military footwear, became commonly known as "fruit boots." Leather jackets and other variations on military clothing, such as pea-jackets and fatigues, also became part of gay style. This look was soon taken up by heterosexual male rebels in motorcycle gangs, teenagers, and young men in trouble with the law (who were called J.D.'s -- juvenile delinquents.)
In 1950s culture, the image of the J.D. was closely tied to the eroticization of the male body and homosexuality. The male rebel was a threat to gender, home, and social order. Single, too masculine, and without an attachment to a woman who might domesticate him, the male rebel could only cause trouble. In 1954's The Wild One -- the epitome of the teen rebel movie -- leather-clad, bike-riding Marlon Brando is asked by a frightened middle-class man: "What are you kids rebelling against?" His answer: "What d'ya got?" Brando's wild one was clearly mad, bad, and dangerous to know. The popularity of The Wild One was based not on its social insights but on its sex appeal -- particularly the sex appeal of Marlon Brando. Reviewers gave a nod to the political implications of the screenplay, but spent most of their time describing Brando's smoldering performance.


More from The Pleasure Principle: