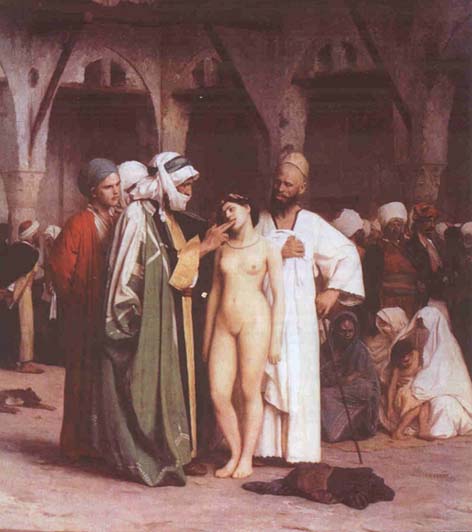 "Slave Market" by Jean Leon Gerome. The nudity is accurate as is the message that this girl's virginity is being sold.
One quibble with the painter's verisimilitude: this inspection probably would have taken place in a more private place, like a covered stall in the back.
****
And finally for those of you who LIKE TO DECIPHER documents, here is the note that Eaton sent to the governor of Derne and that governor's response. The printed text can be found in "The Pirate Coast" (Hyperion).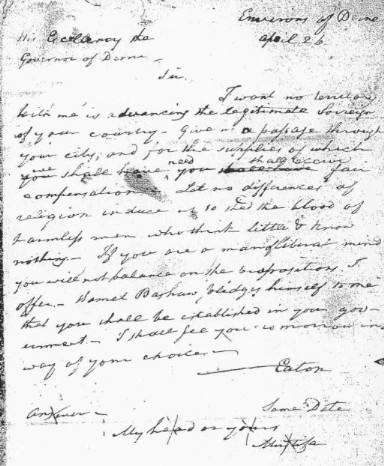 Speaking of documents, the author was thrilled to discover a never-before-published series of letters in French from a Dutch diplomat living in Tripoli during the American hostage crisis. His frank catty account completely changes our picture of life there.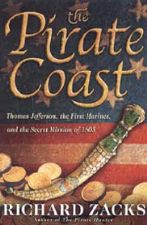 Back to Mission page index.