Time Magazine picked Zacks' last book, "The Pirate Hunter", among the five best non-fiction books of the year... The New York Public Library placed it on its prestigious list of "Twenty-Five to Remember". Sales are approaching 100,000 copies; Nick Cassavetes ("The Notebook") bought film rights and the author (and his unborn grandkids) fervently hope that the director makes the film. The book hit #3 on Amazon after the author chatted with radio host, Don Imus.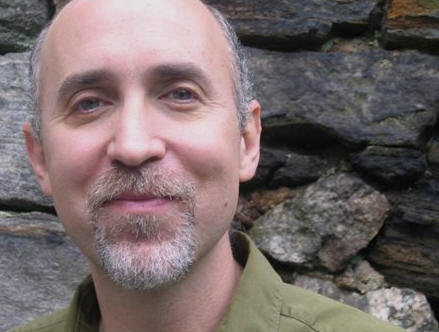 Read some "Pirate Hunter" reviews. Visit the

web site, which features a battle sounds opener.
***
Richard Zacks (1955-?) also wrote "History Laid Bare" (HarperCollins, 1994)--unusual accounts of love and sex from Joan of Arc's virginity tests to Mark Twain on masturbation. The book prompted the New York Times to state that the author "specializes in the raunchy and perverse."
His next title, "An Underground Education" (Doubleday, 1997) took the same no-holds-barred approach to research and applied it to Arts, Crime, Medicine, etc. He dug up stories about Edison's electric chair and Lincoln's tentative plan to ship out the freed slaves. "Underground" was translated into Japanese, Chinese and Korean and is still popular almost a decade later. That lively magazine, "Mental Floss", devoted a column to it.
Zacks was born in Savannah, Georgia by accident. (He popped out premature during a vacation.) He studied Arabic in Cairo, Italian in Perugia, French in the vineyards of France. He was a Classical Greek major at the University of Michigan. He completed Columbia's School of Journalism and wrote a column for four years for the NY Daily News.
He keeps a hole-in-the-wall office in Manhattan and lives just outside the city limits, and he still flies a pirate flag, just to shake up the neighborhood.
One extra photo...
BUY A BOOK BY ZACKS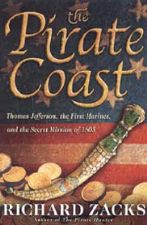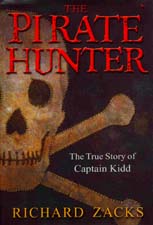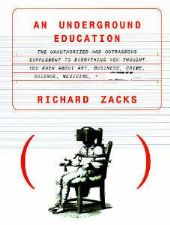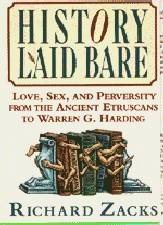 Choose your store: Amazon.com Barnes & Noble Booksense (independent booksellers)
Contact the author with a query or a comment.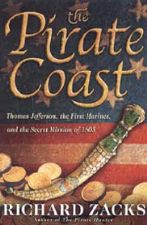 Go back to Mission page index