A GALLERY FROM BARBARY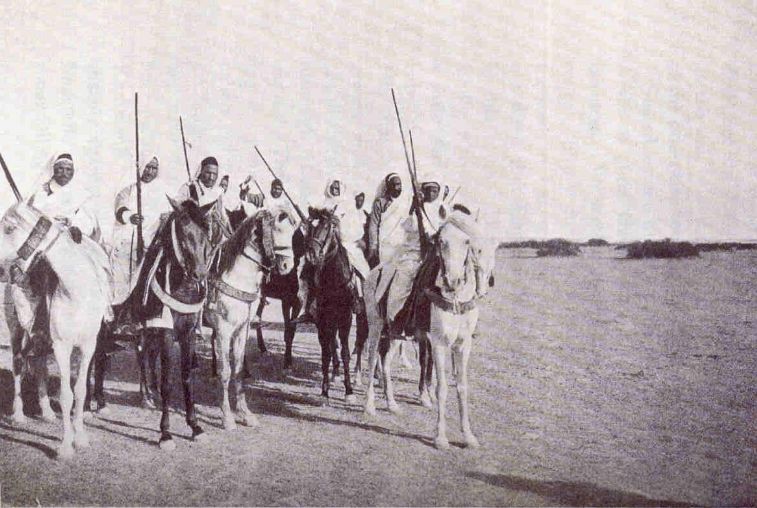 Mounted Arab Sheiks photographed around 1900 near Tripoli. Eaton's allies looked similar to these fellows.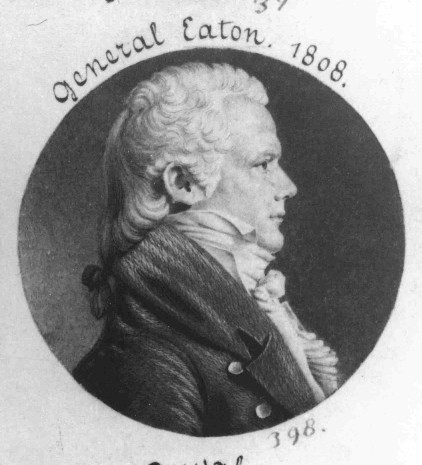 Self-proclaimed General William Eaton. Can you see the pugnaciousness?
A naval battle in 1804 in Tripoli harbor; the captain didn't aim the cannon, he aimed the ship.
It's not surprising that raining cannon balls on the castle (far right) had little impact.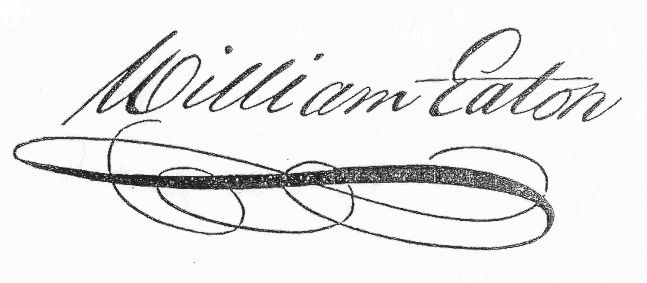 An outsized personality required an outsized signature.
FINALLY, IF YOU'RE OVER SIXTEEN, FOLLOW THIS LINK TO SEE BOTH THE ATTRACTIVENESS AND THE REPULSIVENESS OF TRIPOLI. THE 19TH CENTURY FRENCH ARTIST JEAN LEON GEROME DEPICTED THE SLAVE MARKET.