Original Documents
Most pirate books intermix myth with fact and rely heavily on secondary sources that often regurgitate the errors of earlier writers. Richard Zacks tried very hard to seek out original documents wherever possible to bolster details in THE PIRATE HUNTER, from the day's weather to Captain Kidd's wife's inability to write her own name. Below is a scan of the petition filed for Sarah Kidd on July 18, 1699 in Boston. Note her awkward block printing of her initials at the bottom. Why not test out your research and "cryptography" skills? Can you puzzle out the handwriting and wording of this 17th century document?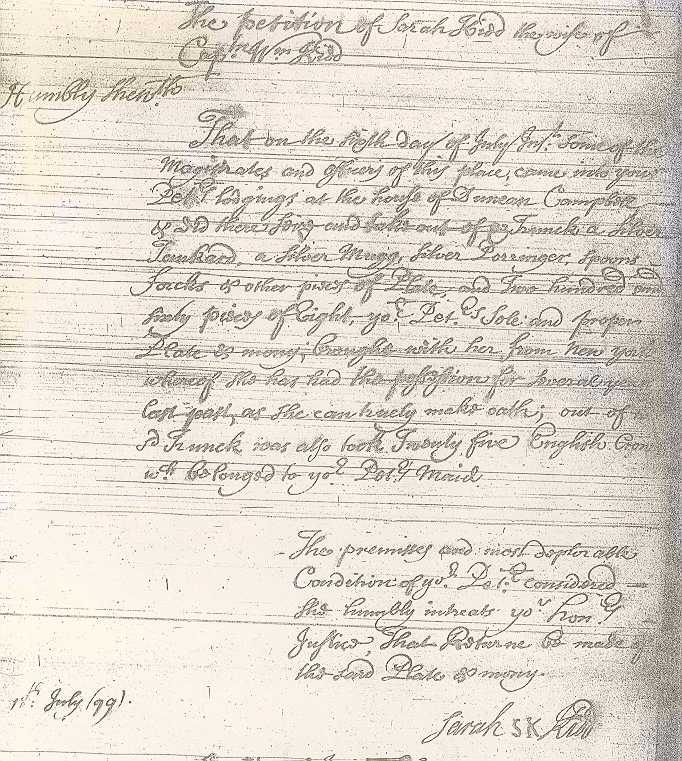 Click here for the answer, i.e. a transcription of the passage.
***********************
One of the most exciting document finds for the author occurred when he uncovered the memoir of a prisoner held for eleven months aboard the pirate ship of Captain Kidd's nemesis, Robert Culliford. This is a clerk's copy of Captain William Willock's narrative, which he wrote days after he stepped ashore. Here's a sample section.
(The pirates had just captured a Portuguese ship.)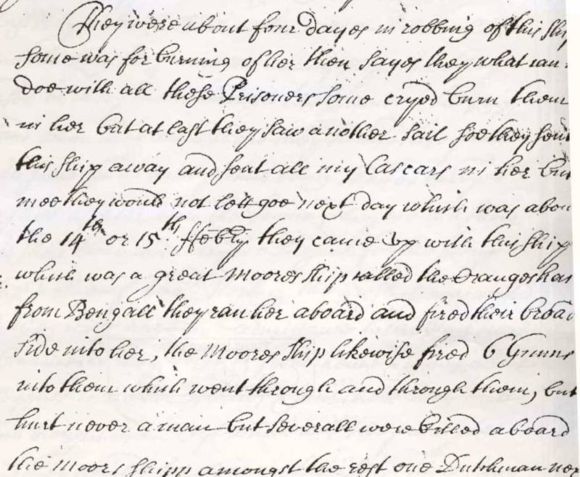 Click here to view a transcript of the passage.
*************
Now that you think you've mastered 17th handwriting, try this one. As sometimes happens, the ink from the writing on the reverse bled through in places making deciphering a bit harder. The document below was a note from pirate Robert Culliford to a widow regarding the shipment to her of her husband's share of the gold. The note was confiscated by the English East India company out of a mail sack on board a merchant ship accused of trafficking with pirates. (The author is open to suggestions and can be reached at rzacks@echonyc.com.)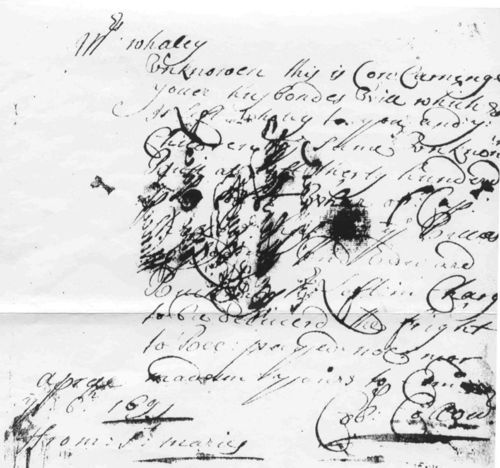 Click here for the author's best effort on this one.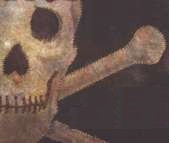 Press cover to return to opening screen, or hit the Back Button