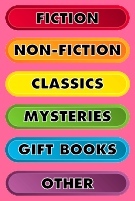 Gay/Lesbian/Feminist Bookstores Around the Country
The Mostly Unfabulous Homepage of Ethan Green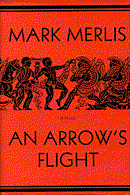 An Arrow's Flight


A joyous, imaginative tour-de-force by the author of American Studies, winner of the Los Angeles Times Art Seidenbaum Award and the Ferro-Grumley Award for Gay Fiction.



The siege of Troy has dragged on for ten years, with no end in sight, when an oracle supplies the Greeks with the recipe for victory. All they need is Pyrrhus, son of the fallen Achilles.
But Pyrrhus has been putting his godlike form to profitable use as a go-go dancer in the big city. Why should he leave the party, give up his hard-bought freedom, just because some voice in a jar says he must strap on a suit of hand-me-down armor? Still, he has always known destiny had plans for him, some more glittering future than life as a used-up hustler on a park bench somewhere. So he sails for Troy, hoping to transform himself into the bronzed immortal that history requires. But before the ship reaches Troy, there is one detour that must be made, with profound consequences for all involved.
Magically blending ancient headlines and modern myth, Merlis creates a fabulous new world where legendary heroes declare their endowments in the personal ads and any panhandler just might be divinity in disguise. Comical, moving, startling in its audacity and range, An Arrow's Flight is a profound meditation on gay identity, straight power, and human liberation.

Mark Merlis is the author of the novel American Studies. He grew up in Baltimore and lives in San Francisco.


"Much as I loved American Studies, nothing could have prepared me for Mark Merlis's new novel. Using high comedy, low comedy, and sharp, snapping prose, he creates a rich new anti-world out of Greek myth and seventies gay life. It begins as a brilliant game -- smart, smart-ass, sexy, and funny -- but becomes very moving, deep, and wise. The book is a cockeyed masterpiece."

-- Christopher Bram, author of Gossip

"Mark Merlis is an ingenious, almost terrifyingly intelligent writer and a storyteller in the grandest sense. An Arrow's Flight remains loyal to the epic form while injecting it with all the right contemporary poisons: cultural and political scandal; a hilarious, brittle wit; loads and loads of sex. A dazzlingly, astoundingly great novel."

-- Scott Heim, author of Mysterious Skin and In Awe

"An Arrow's Flight dazzles with its originality, its willingness to take astonishing risks, its triumphant conjuration of a world at once sternly archaic and bracingly contemporary."

-- Paul Russell, author of Boys of Life and Sea of Tranquility
Sounds good, right? Now read some excerpts:


Copyright © 1998 Mark Merlis.




Back to the Stonewall Inn