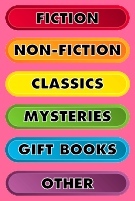 Gay/Lesbian/Feminist Bookstores Around the Country
The Mostly Unfabulous Homepage of Ethan Green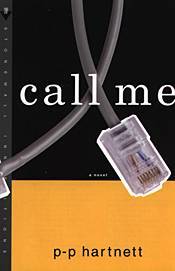 Call Me
By P-P Hartnett
All of us have wondered what it would be like to answer a personal ad. Who would you meet? Someone sweet and charming? A sociopath? Someone who simply bores you? All of the above? When Liam decides to begin answering the personal ads of London's gay papers, he is at first bemused and fascinated. After all, it is simply a way to entertain himself and pass the time.
What Liam doesn't bargain for, however, is his growing reliance on the ads and the men who answer them. What at first was a form of distraction is quickly becoming an obsession, and Liam is discovering just who finds him so alluring. Hartnett's novel is a scathing and often hilarious look at dating, first impressions, and lost love that will forever change the way you pick up your mail and answer your phone.

P-P Hartnett is a writer and photographer whose work has been exhibited in New York, Tokyo, and London. He is currently at work on a second novel. He no longer lives in London.
.
---
"Very nasty. Very 90s. Very much the sort of book people are going to be talking about for some time to come."

-- Time Out (London)
"It's a first, this book: funny, disgusting, real, fascinating. The people in it are every bit as bad as the writing is good. Let's face it, it's time you read a book like this."

-- David Leddick, author of My Worst Date
"While the gay literati quibble about the uses and misuses of sex in queer writing, P-P Hartnett shows us how it's done. Call Me uses the nitty-gritty of queer sex to show us the stuff of our lives and our hearts. Call Me is smart, funny, surprising, heartbreaking, and damn sexy."

-- Justin Chin, performance artist and author of Bite Hard
---
Sound interesting? Read some more:

Back to the Stonewall Inn