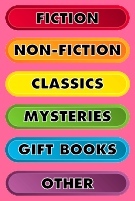 Gay/Lesbian/Feminist Bookstores Around the Country
The Mostly Unfabulous Homepage of Ethan Green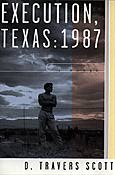 Execution, Texas: 1987
In the small town of Execution, Texas, during the sweltering summer of 1987, seventeen-year-old high school senior Seeger King finds himself lost in a series of deep memories, tragic precognitive visions involving his father and stepmother, his own mother's millennial obsessions, his friendship with his volatile girlfriend, Cordelia, and Seeger's own obsession with Kent, a sophomore wrestler seemingly bent on seducing him. While his friends escape into drugs, fantasy, and the overwrought music of Marc Almond, Seeger must decide who to love, what to believe, and what action to take. Under Texas's looming state of mind, Seeger must tear through a shattered collage of myth and memory, searching for a reliable reality upon which to anchor his adulthood.
Displaying a depth and complexity of character, time, and place that defy the expectations of both the coming-of-age and the coming-out novel, Execution, Texas: 1987 introduces the world to a startlingly original new voice.
D. Travers Scott, raised in dozens of tents, trailers, and apartments throughout Texas, now resides in Seattle. His writing and performance pieces have appeared in numerous magazines and anthologies, including Harper's, Holy Titclamps, Best Gay Erotica 1996 and 1997, High Performance, Reclaiming the Heartland, Switch Hitters, Forbidden: New Defiant Lesbian Writing, Paramour, Steam, and International Drummer. He is the editor of the anthology Strategic Sex, forthcoming from Cleis Press.
---
Advance Praise for Execution, Texas: 1987:
"Elegantly constructed and very smart, Execution, Texas: 1987 holds more crackly energy than a box of firecrackers. And Seeger, its nervy, sex-obsessed protagonist, is unforgettable. A winner of a first novel."

-- Scott Heim, author of In Awe and Mysterious Skin
"What's Travers Scott got? Energy, drive, a burning wit, and a supple, almost scary 'execution.' His story of relentless teens trapped in a small Texas suburb, dreaming of New York and the Warhol/Edie Sedgwick lifestyle, is like All the Pretty Horses meets 'All the Young Dudes,' shaken together in a box and spilled out over vast patches of Texas and Mexico. Underneath the familiar trappings of the bildungsroman, a great shuddery sadness and joy; underneath the Ecstasy, a coolly European interest in ideas of family, history, community, and desire."

-- Kevin Killian, author of Shy and Arctic Summer
"Rowdy, openhearted Seeger King couldn't be too much more out of place in Execution, Texas, where is sexual verve and existential uncertainty make for one menacing hilarious situation after another. With wit and precision, D. Travers Scott makes each sentence ring with young Seeger's pain and his pleasure in this ambitious and frankly erotic first novel."

-- James McManus, author of Going to the Sun
---
Sound interesting? Read some more:

Back to the Stonewall Inn