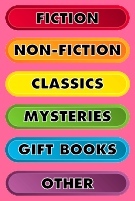 Gay/Lesbian/Feminist Bookstores Around the Country
The Mostly Unfabulous Homepage of Ethan Green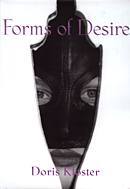 Forms of Desire
By Doris Kloster
In the trend of S/M and fetishism in art that Doris Kloster helped popularize with her first self-titled book, Kloster remains the only prominent female photographer to do significant work. Now, with her new book, Forms of Desire, Kloster transcends that genre and utilizes her unique position to examine a broader range of erotic expression, pointedly exploring female sexuality in all of its various guises. With this collection of nudes and portraits, all show on location, Kloster invites the viewer to experience the rich and varied sexuality of a multiracial group of strong, adventurous women. The result is nothing less than a compendium of female sexual expression, exploring different facets of women's sexual natures--from fetishism and role-playing to the use of toys and gender-bending.
As cofounder and editorial director of FAD magazine, Kloster has been walking the cultural edge for over ten years, photographing sex radicals and capturing women's sexual power with her lens. Forms of Desire is her most accomplished work to date; her strongest statement on sexuality, power, and gender.

Artist and alternative journalist Doris Kloster received a B.A. in Art History from Boston University and an M.A. in Studio Art from New York University. A freelance photographer, she has shot editorial features, advertising, record albums, and book covers in London, Paris, Milan, and New York City. Kloster is cofounder and editorial director of FAD magazine. She has curated and her work has been featured in numerous art gallery exhibitions in the United States and Europe and collected in one previous book, Doris Kloster (Taschen.) She teaches photography at the New School for Social Research in New York City.


---
"Besides Fraulein Kloster, Madonna seems like the girl next door."

--David Rimanelli, Harper's Bazaar
"Kloster captures the kink, camp, and sensuality of the S/M scene in a way that would make Helmut Newton blush."

--Nora Burns, Paper magazine
Read Doris Kloster's preface and Pat Califia's introduction to Forms of Desire.
Get a better look at the work of Doris Kloster.
Click on the thumbnail to see the larger version.
Click here to see a gallery of all four photos.




Back to the Stonewall Inn