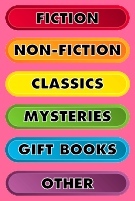 Gay/Lesbian/Feminist Bookstores Around the Country
The Mostly Unfabulous Homepage of Ethan Green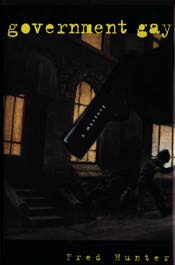 Government Gay
By Fred Hunter
With Peter, his longtime lover, busy for the evening, Alex Reynolds decides to stop in for a quick beer at a local Chicago gay bar and survey the nightlife scene he left behind for "married" life years before. Quickly unamused, Alex decides to call it an early evening, stopping off in the men's room before going home. But there he is assaulted by two men who demand of him, "Where is it?" Acting quickly, Alex is able to escape before the situation turns very dangerous, and writing it off as a case of mistaken identity, he only wants to forget the whole evening.
Alex, however, is not that lucky. A dead body turns up outside the bar the next morning, and a CIA agent arrives at the door of the house Alex and Peter share with Alex's unflappable mother, asking some very confusing questions. To make matters worse, Alex soon finds out that the two men from the bar are shadowing him. With both the government and the "other side" convinced that he knows something he isn't revealing, Alex must first discover what he has unwittingly become involved in and then rescue himself, his lover, and his mother from the consequences. Before they all come to a more permanent conclusion.
---
"An absolutely delightful whodunit! Hunter creates a cast of characters we'll want to visit again and again and again. Government Gay is a welcome addition to the growing ranks of gay sleuths!"

-- Ellen Hart, author of the Jane Lawless series
"Fred Hunter's entertaining book is not only smarter and funnier than the real CIA but a good deal more plausible."

-- Richard Stevenson, author of Chain of Fools and Shock to the System
"Hip and slick, fun and fast, Government Gay turns spy fiction on its queer ear. I loved it!"

-- R. D. Zimmerman, author of Tribe
---
Fred Hunter is the author of three previous mystery novels in a different series. He lives in Chicago where he is finishing up the sequel to Government Gay. Visit his Web site or drop him a note.
Sound interesting? Read some more:

Back to the Stonewall Inn