Half-Moon Scar
Introduction
Excerpts: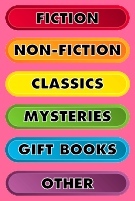 Gay/Lesbian/Feminist Bookstores Around the Country
The Mostly Unfabulous Homepage of Ethan Green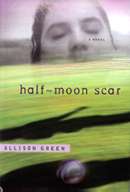 Half-Moon Scar


By Allison Green


Amy is a thirtysomething lesbian who escaped her small, Midwestern hometown of Willow Bay, Wisconsin, to pursue an academic career and establish a life with her lover. After years away from Willow Bay, she returns to visit the people she's left behind – only to discover that her old friends Gina and Gavin have learned to dissociate from their pasts in extreme ways that rival her own.
Amy's tendency toward self-mutilation parallels both Gavin's anorexia and Gina's moody detachment from life, and Amy soon begins to fear for Gavin's life while becoming more and more bewildered by Gina's behavior. As past and present collide and the visit extends far beyond its intended length, Amy finds that she must reconcile the tense relationship with her family and her long-standing attraction to Gina, as well as her past romantic experimentation with Gavin. Together, Amy, Gina, and Gavin examine the scars – both emotional and physical, visible and invisible – that pervade their still-unresolved lives.
ALLISON GREEN is a professor of writing and women's studies, as well as coordinator of the Culture, Gender, & Global Studies Department, at a Washington State community college. This is her first novel.
Visit Allison Green's Web site at www.geocities.com/writeragreen.
Curious for more? Try these excerpts:
Excerpts from Half-Moon Scar

Interview: Author Allison Green on Midwestern values, autobiographical fiction, and anorexia in men.
Copyright © 2000 St. Martin's Press.


Back to the Stonewall Inn