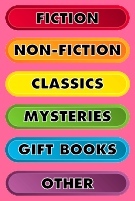 Gay/Lesbian/Feminist Bookstores Around the Country
The Mostly Unfabulous Homepage of Ethan Green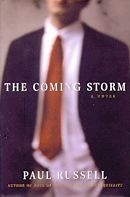 The Coming Storm


By Paul Russell



Told through the alternating viewpoints of four individuals, The Coming Storm centers around a traditional upper-class boys' school in upstate New York. Louis Tremper, the headmaster at the Forge School, his wife, Claire, Tracy Parker, a twenty-five-year-old gay man recently hired to teach at the school, and Noah Lathrop III, a trouble fifteen-year-old student -- each character must struggle with inner demons, desires, and conflicting loyalties.
As their lives move to a crisis point, dark episodes from the school's past collide with the current, growing confusion that reigns when Tracy and Noah get entangled in an illicit relationship.
Widely praised and acclaimed by readers and critics alike for his earlier novels, Paul Russell has created a brilliant and compelling story. The Coming Storm is his finest and most poignant work to date.
PAUL RUSSELL is the author of three previous novels -- The Salt Point, Boys of Life, and Sea of Tranquillity -- as well as The Gay 100, a work of non-fiction. He is Professor of English at Vassar College and lives in upstate New York.
Curious for more? Try these excerpts:
Excerpts from The Coming Storm

Interview: Author Paul Russell on gay fiction, his own work, and one of his most devoted fans.
Copyright © 1999 St. Martin's Press.


Back to the Stonewall Inn