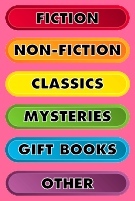 Gay/Lesbian/Feminist Bookstores Around the Country
The Mostly Unfabulous Homepage of Ethan Green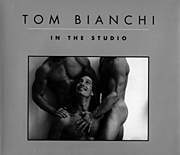 In the Studio
By Tom Bianchi
In 1991, with the release of Out of the Studio, Tom Bianchi revolutionized the way in which artists conceptualize and photograph men. The unselfconscious and affectionate contact between men that is characteristic of his photographs was a reality that had rarely been reported in art.
Now, with In the Studio, Bianchi once again responds with a body of work that will startle and challenge his contemporaries, the art world, and the public at large. Eschewing the outdoor settings often associated with his work, Bianchi uses the studio as a backdrop as he creates his most intimate and frankly erotic portrait of gay men. Raw, powerful, and honest, this is the finest work in the field in many years.
Tom Bianchi is the author of eight books of photography, including Outpost, Out of the Studio, Extraordinary Friends, In Defense of Beauty, and Men I've Loved: Prose Poems and Pictures. A lawyer by training, he is also an artist whose painting, sculpture, and drawings have been exhibited throughout the world. In 1993, he co-founded, and is now vice president of, CytoDyn, a biotech company developing a new class of drugs to treat HIV disease and AIDS. Bianchi is currently also making his first film, Rites to Heal. He lives in Los Angeles.
Visit Tom Bianchi's web-site at www.tombianchi.com
Read Tom Bianchi's introduction to the book.
Get a better look at the work of Tom Bianchi.
Click on the thumbnail to see the larger version.
Click here to see a gallery of all four photos.




Back to the Stonewall Inn