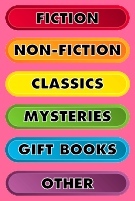 Gay/Lesbian/Feminist Bookstores Around the Country
The Mostly Unfabulous Homepage of Ethan Green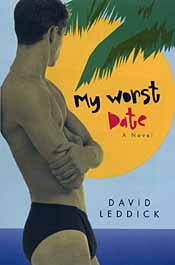 My Worst Date
By David Leddick


From the outside, Hugo wouldn't strike anyone as particularly remarkable. In fact, he is much the same as any other sixteen year old in South Beach, Miami. He lives with his single mother, hangs out with his best friend, spends time at the beach, is secretly seeing someone his mother wouldn't approve of him seeing, and, while he finishes his final year in high school, he is working a part-time job to save money for college.


But Hugo is anything but a typical sixteen-year-old. His part-time job is not at the local pizza parlor like he told his mother -- he works as a go-go boy at a local gay club. And the person he is seeing on the sly is a much older man, one Glenn Elliot Paul, whom Hugo met when Glenn walked into his mother's real estate office. And, to make it that much worse, Glenn is also dating Hugo's mother.


In the coming year, Hugo will finally learn the truth behind long-held family secrets, brush up against a kind of fame and fortune, and carry on an increasingly difficult affair with his mother's boyfriend. Not wanting to hurt his mother and equally unwilling to give up seeing Glenn, Hugo is about to experience his best, worst, and definitely his strangest year.


---
"Get ready for Ship of Fools in South Beach, where everyone's so beautiful that sex is as inevitable as the six o'clock news, and richer, and more telling. Captivating narrator, luscious cast, wise author." -- Ethan Mordden



"A disarming, memorable debut . . . gay fiction of a high order: insightful, funny, prickly, opinionated, knowing, lovely, and sad." -- Kirkus Reviews



"I loved the book. As someone will say, 'Very Miami.' The descriptions of sex make D.H. Lawrence seem like Barbara Cartland, but it's about more than sex . . . " -- Quentin Crisp



"Wit, plot, and language conspire to give this romp sure-fire appeal to a very downtown crowd." -- Library Journal
---
Sound hot? Sound funny? Sample a few excerpts:

Back to the Stonewall Inn