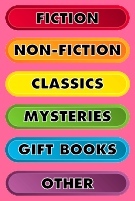 Gay/Lesbian/Feminist Bookstores Around the Country
The Mostly Unfabulous Homepage of Ethan Green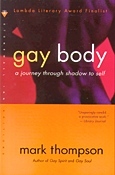 From Chapter Two: We, Two Brothers Clinging
By Mark Thompson
Given the chaos of life at home, I was surprised when my father invited me out to the garage one night for a talk -- just "man to man." I was in a rush to attend a rehearsal of a play at the local theater company but agreed to stay. I didn't want to miss this rare occasion, even though our last try at father-son sharing had been an abysmal failure. He had been embarrassed that I threw like a girl, so we marched outside where he hurled baseballs at me with mounting ferocity until my hands blistered. The episode ended only when it grew too dark to see. That was some years before, but I could tell there was now something even more pressing on his mind.
"I hear you've been going downtown and hanging out with that theater crowd," he said, once the door was closed behind us. I was speechless, more from dread than from lack of words, for I knew where the conversation was headed. In fact, I had been spending a great deal of time lately working on both sides of the footlights -- as a stagehand, bit player, whatever was needed. The community theater troupe felt more like a family than my real family did.
"Well, you must know some of the things that can happen," he said, toeing an imaginary line on the cement floor. "They haven't happened to you, have they?"
I pondered his query in embarrassed silence for a minute or two. Nothing of what he was implying had ever occurred; except for one performance when, as a member of the musical chorus, I was caught putting too much eyeliner on. Finally, I feebly replied, "I don't think so."
My father stood in the dim garage light, surrounded by the bins of gleaming copper pipe fittings that marked his trade. Like his own dad, he was a plumber, too. "I just want you to take care of yourself, son," he said, looking me straight in the eye.
I noticed how tired and haggard he looked. The never-ending battle with my mother was taking its toll. Yet, somehow, he was wanting to say or do the right thing. We stared at each other for a while longer, tension crackling between us. Then he spoke out again, telling me about a job he had just completed. He had been repairing pipes up the valley, he explained, at the old Tantamount Theatre, and heard it was in need of a weekend assistant. He had volunteered me, my father said, for that very Saturday night.
I was stunned. Any pretense between us had just been stripped bare. Queasy with panic, I wanted nothing more than to run out of the garage. Instead, I remained motionless, determined not to betray any emotion. My father looked relieved at the decision that apparently had just been made. "I know you'll do well there," he quietly said, his eyes downcast. That was the end of our conversation.
As I drove the family's big-finned station wagon up Carmel Valley Road that fogbound evening, I reflected on all that had happened the past few years. Carefully steering past headlights on the winding country highway, I thought about my father, too. I knew that he was there for me, however distant he appeared. After all, he had given me the keys to the car. Still, it must be difficult for him, I admitted, knowing his son was gay. And, of course, it was no secret to either one of us by now that he knew.
The Tantamount was treasured by everyone in the valley, and its proprietors were equally held in esteem. Francois Martin and John Ralph Geddis had come to Carmel looking for a place to land. They had met in 1931, and had remained collaborators in life and art over the years. During the Depression, they operated a puppet theater on Boston's Beacon Hill. They later toured the nation with a company of actors and masterfully carved stick-and-rod puppets, performing diminutive versions of the classics -- everything from Shakespeare to Alice in Wonderland. After years of performing, they settled in Carmel Valley and rebuilt an old barn into a theater and home.
The Tantamount was a magical place; every board and batten was soaked with the spirit of its builders. People from miles around would drive down the theater's long gravel drive on Friday and Saturday nights and find Francois motioning them onward with a flashlight. An elfin but distinguished man, often cloaked in some garment he had woven himself, Francois greeted each arrival with a smile. Meanwhile, Ralph was busy in the theater's cramped balcony loading that evening's featured presentation into the projector.
Having grown older, they reserved their puppets for special occasions only. Now, their main bill of fare was classic films from the "golden age of cinema," as Francois would declaim. Dinner at Eight, Los Olvidados, musicals, Le Belle et la Bete, the films of Keaton and Chaplin, Rules of the Game, Les Enfants du Paradis, Camille -- each was offered up as the exquisite work of art it was, lovingly introduced to the motley audience of valley folk and village sophisticates.
There, seated in the back row, my romance with the movies was rekindled. More important, it was where my true and lasting romance with self began. Ralph and Francois were the first great teachers I had in life. Indeed, they offered the best lessons any young gay man could wish to have.
It was my job to assist people, once they had parked, through the dark to the theater. During intermission, outdoors among the oaks, I helped serve coffee in white demitasse cups. If Ralph was busy mending a broken reel, I was asked to take tickets at the door. After the last patron had left, the three of us would sit and review the evening's program. Their knowledge of world cinema was encyclopedic, but it was their opinion of one actress, in particular, that remains indelibly impressed on me. It was Garbo, and Garbo alone, who shined above all others, they said. I was caught up by their enthusiasms and agreed. Her androgynous mystery was somehow confirming of feelings beyond my words.
Some evenings after the show they would take me on a tour of the theater and its adjoining studio. Fine art prints, Oriental antiques, and shelves of books were carefully displayed. A loom, carving blades, paintbrushes, and other well-worn tools littered their private quarters. They were the creators of a special universe -- especially of their own lives -- and who they were, and what they said, was in marked contrast to what I had previously observed about gay men. As we grew to know one another better, they told me more stories.
"In thiry-one, you could very easily live off five dollars a week," Ralph would begin one such conversation. "Food was cheap and tomato soup that could eat the tin off the can was plentiful." Francois would chuckle in reply. "Oh, yes, you could make a little go a long way. When we reached a starving point, there was always a watch we could pawn. The only problem with that was that they gave less for it each time!"
The men would continue with their tales, often past midnight; love clearly expressed for the other. During the late 1930s, went another story, they designed Macy's windows in New York City each Christmas. It took a year to create the dozens of mechanical figures that filled the windows, all brought to life by an intricate system of pulleys and gears. When they finished, "we would go up to the top of the Empire State Building and look down on Thirty-Fourth Street where the Macy's Thanksgiving Day parade would end," Francois proudly recalled.
"The parade would stop in front on the vast window covered by great curtains. Thousands of people were there as the curtains were drawn and they cheered out work," continued Ralph. That was a long time ago, but "our standards will never change. We try to inject a human quality in everything we do."
These words were infectious. They were still ringing in my ears twenty years later when I came to sit at Francois's feet for the very last time. The theater had burned to the ground in 1978, destroying nearly all of the eight hundred puppets he had carved throughout the years. Harlequin, Polichinelle, Angelica and Orlando with his magic sword, the Little Mermaid, Don Quixote, Alice and her Wonderland cast, plus a childhood treasury of others, reduced to cinders and ash. Ralph had died soon after, as much from a broken heart as infirmity, people said, and now Francois himself was ailing, assigned to a bed in a nursing home, no other place to go.
The few possessions that had survived the flames were arranged on a bedside table and shelf. Drawings, postcards, and old theater notices were tacked to the wall, a plucky rebuff to the cold sterility of the place. While Francois's speech now rambled, his eyes still sparkled with the love that had once been so instrumental in guiding me on, in giving me hope. Our queer bond remained unbroken.
When I stood up to take my leave, Francois reached out, clasped my hand, and put something in it. It was a small wooden object about the size of a playing card. Upon closer inspection I could see that it was a type block from an old hand-operated press, the very one, in fact, he had printed the theater's elegant bills of fare on. It was an engraving of Puck, the mischievous sprite of English folklore, who had also served as the Tantamount's beckoning emblem. "Take this now, I want you to have it," Francois tenderly said. "It is one of the last things to be saved from the fire."
Francois died several years later, peacefully in his sleep, I was told by friends who sent me the notice of his passing. As I read the clipping, I reflected on the stories he and Ralph had regaled me with on many a midsummer's eve. They were lessons about life and how to live it: without apology and always with gusto.
Through them, dim memories found new meaning. I remembered the brisk morning when, at age six, I marched down Lighthouse Avenue dressed as a splendiferous monarch butterfly. It was a children's parade in celebration of the butterflies' annual return to Pacific Grove. But, for me, with wire and tissue paper wings held high, that day was surely an inauguration of my gay path.
Be true to yourself, the two wise queers of the Tantamount Theatre taught me. My apprenticeship with them was a crucial juncture in my life, a turning point I would never forget. My father had been right about the job: I would do well. Long after the words had failed, we both knew this to be his lasting gift to me.
Copyright © l998, Mark Thompson.





Back to the Stonewall Inn