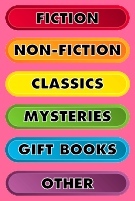 Gay/Lesbian/Feminist Bookstores Around the Country
The Mostly Unfabulous Homepage of Ethan Green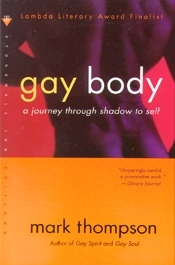 Gay Body: A Journey Through Shadow to Self
By Mark Thompson
The spiritual journey to adulthood is, for most gay men, particularly difficult. Often suffering the hurts of difficult childhoods, the assaults and rejections of indifferent or confused families, and the outsider status conferred upon them by society at large, many get lost along the way.
In an electrifying mix of theory and autobiography, Mark Thompson explores the stages of healing and recovery that gay men can experience if they dare to take the path leading to a fully integrated body and spirit. In his own life, he details the experience of growing up gay in a dysfunctional family, the heady days of early 1970's in San Francisco, and his attempts to heal himself -- from the fairy circles to the deepest reaches of the leather movement. Intermixed is an explanation of archetypes and how they function in a gay man's life, the roles that they assume, the dangers that they hold, and the lessons that must be learned for each gay man to heal his own gay soul, spirit, and body.
Mark Thompson, a journalist, essayist, and editor for more than twenty years, is the author of several books, including Gay Spirit: Myth and Meaning; Leatherfolk: Radical Sex, People, and Practice; Gay Soul: Finding the Heart of Gay Spirit and Nature; and Long Road to Freedom. Thompson lives in Los Angeles with his life partner, Episcopal priest and author Malcolm Boyd.
---
Praise for Gay Body:
"Not since Jung's autobiography, Memories, Dreams, Reflections, have I encountered as rich a memoir. By turns poetic, horrifying, and wise, but always psychologically informed and emotionally compelling, Thompson tells his own coming-of-age story as the story of our community: In exploring the dark passages of his -- and our -- wounds so unflinchingly, Gay Body is a gift to all of us, body, soul, and spirit."

-- Robert H. Hopcke, author of There Are No Accidents: Synchronicity and the Stories of Our Lives

"Gay Body is an extraordinary contribution to the deeper understanding of what it means to be a gay man. Mark Thompson gives us a window into the parallel realities of his own life (sometimes shocking) and the workings of a gritty gay world illuminated by the insights of Carl Jung and the wisdom of ancient mythology. A sensual tale, compelling, leaves the reader with plenty to think about."

--Betty Berzon, Ph.D., Psychotherapist and author of Permanent Partners andThe Intimacy Dance

"Once again, Mark Thompson shows us new sides of ourselves. Gay Body is a wise, witty, and sometimes unnerving look at the spiritual implications of men loving and pleasuring one another."

--Pat Califia, author of Macho Sluts
---
Sound interesting? Read some more:

Back to the Stonewall Inn