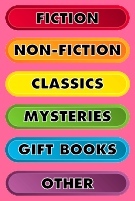 Gay/Lesbian/Feminist Bookstores Around the Country
The Mostly Unfabulous Homepage of Ethan Green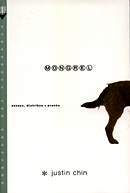 Chain Letter
From Mongrel by Justin Chin


Dear Friend of Literature:
Enclosed is a very good book. In fact, it is more than supergood. It is fucking brilliant. Please take the time out to read the book and recommend it to eight others. If you do not wish to read the book or find that you cannot finish it for whatever reason (book too long, too verbose, failing eyesight, leprosy, etc.), please give the book to someone else who will appreciate it and also recommend it to eight others. PLEASE DO NOT IGNORE THIS LETTER. Aloysious Wong, of Hoboken, heeded it, and now his first novel, I Don't Know What Race I Am (I'm So Confused), is currently being shopped around at A MAJOR NEW YORK PUBLISHER with film rights in the works. On the other hand, Geri-Ann Shimizu, of Honolulu, chose to ignore this letter and, to date, her only publishing credit is her poem "Flip Flops at Sandy Beach," published in the Spring 1998 issue of Bamboo Canyon. It was on the left side of a Juli-Anna Shibata Lee-Nelson poem and so only four people read it. The fifth reader, Geri-Ann's babe, Scott Nishimoto-Newman, only made it halfway through because he couldn't understand it. Catherina Sung, of White Christmas Valley Canyon, received his chain and chose to ignore it and her second book, Memories of Sewing and Cooking with My Mother, went unnoticed. She later remembered the chain and passed it on and her third book, A Sewing and Cooking Girlhood, is currently #11 at the Waimea Barnes and Nobel bestest-seller list. Her neighbor also carried on the chain and her dog had beautiful puppies. M Prince, of Twenty Nine Palms, California, broke the chain and he developed several canker sores while reading the new John Grisham best-seller and could not enjoy the book. You get the picture. Please do not break this chain. We want only good things to happen to you. THIS IS NOT A JOKE. Do it now and good things will befall you.
Thank you.
Sounds good, right? Now read some excerpts:


Copyright © 1999 Justin Chin.





Back to the Stonewall Inn