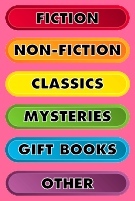 Gay/Lesbian/Feminist Bookstores Around the Country
The Mostly Unfabulous Homepage of Ethan Green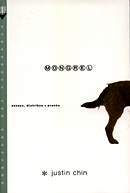 Death of the Castro
From Mongrel by Justin Chin
When I first came to San Francisco, all I knew about the Castro was that I had to find it. Using only one of those crappy tourist-bureau maps that I found in the drawer of the hotel, I set out in the March drizzle and walked down Van Ness, turned up Market, and, considering my less-than-competent map-reading skills, miraculously found my way to the Castro. I bought Alan Hollinghurst's The Swimming Pool Library at A Different Light Bookstore, ate at Without Reservations, and was hog-happy watching the homos come and go.
Since moving to San Francisco and living here, the Castro has rather lost its sheen for me. It is not the filth nor the dog poo smeared across a four-block radius. It is not the sight-seeing tour buses that trundle through, or the straight tourists clinging to each other for dear life and protection; not is it that ripe brand of jaded San Francisco ennui. Rather, I've discovered a horrible thing: the Castro is actually a very boring place.
There are better cafes and java joints in the Mission and the Richmond, better shopping downtown and in the Upper Haight, better walking in Noe Valley, better bars and clubs south of Market and in the Lower Haight, and better eating practically everywhere else. These days, I venture into the Castro to go to A Different Light, or the Castro cinema, to visit chums or to take visitors through it.
I do realize the historical significance of the Castro. But that's hardly enough to make a person want to hang out there, is it? I recognize that it is essential as a place where queers can gather, be "safe," an epicenter for queer demos and rallies and assorted community gatherings. But even taking these reasons, there are a lot of queer-bashings in that vicinity, I mean, if a queer-basher was looking for queers to bash, where better to go than to the salt lick? Queer demos and rallies are great, but how often do those occur? So what's left but block parties and the interminable Halloween thing?
The Castro has become a few blocks of expensive T-shirt and clothing shops, juice bars, yuppie eatery chains, and trendy neighborhood shopping and dining. Thrilling, huh? The merchants constantly complain about the street kids, the homeless people, and the flyers on lampposts. Whether it was a flyer for a party, a sex club, a lost person or belonging or pet, or a call for a town meeting, he just gets completely apoplectic at the sight of paper on vertical surfaces.
The anti-flyering hysteria of many Castronites is unfortunate. In the interest of their idea of what a "clean" neighborhood should be, they've taken away a lot of the character of the neighborhood and its community. It is through these flyers that the denizens of this community communicate and tell each other where to find one another--in clubs, social and political meetings--and what's going on between us all.
---
I have very mixed feelings when people speak about the Castro excluding them and that they don't feel welcomed there. These have included people of color to women of color to "fat middle-aged men." (One of whom accosted me on the street to berate me after I said in an interview that most people in the Castro can only tolerate Asians when buying takeout or collecting laundry. "Try being fat and middle-aged in the Castro," he snapped.) Still, somehow, there are many queers of color, women, and fat middle-aged men slinking around the Castro. And I wonder: Are they there because they're comfortable there or are they there because there's nowhere else to go? In any case, is racism a good reason to want in to the Castro, or is it a good reason to find an alternative to the Castro?
Somehow, I understand the desire to have a place to belong to, to go to feel "at home." But why does it have to be the Castro? It is not written anywhere that a queer absolutely positively unquestioningly has to go to the Castro, and like it.
The Castro does make many people feel at home and it is the designated queer epicenter for the nation. But it is possible to live happy, positive, and rewarding queer lives without the Castro, too.
Racist attitudes in the Castro exist even though many would rather turn a blind eye to it. Many still remember the Midnight Sun debacle (triple-carding and alternative drink prices for people of color), while to many others, that is either a distant memory or was never an issue. A clerk at Headlines once told a visiting friend and me the price of a watch and added, "This isn't Chinatown, you know." We had neither commented on the price nor expressed that it was expensive, we just merely asked for the price.
It is unreasonable to hold a neighborhood responsible for the bigotry and stupidity of individuals. But there is something about the Castro that makes it this living, breathing being. The myth of the Castro precedes it, and people come to it expecting it to be some queer nirvana where lion and lamb screw each other in the butt, and pixies and fairies dance their sugarplum dance.
There is still a small part of me that longs for the Castro Street of March 1990 when I first stumbled into it. I long to be able to go through the two blocks in awe and in wonder of all things queer.
Like it or hate it, Castro Street will always be there for those who need it as I needed it all those years ago. But as one grows older, one learns more about what it is to be queer and perhaps one outgrows the things that once provided comfort. So, we leave it to make space for others who need it now while we go on to create new spaces for those who are queerer than our queer.
Sounds good, right? Now read some excerpts:


Copyright © 1999 Justin Chin.




Back to the Stonewall Inn