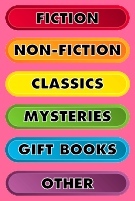 Gay/Lesbian/Feminist Bookstores Around the Country
The Mostly Unfabulous Homepage of Ethan Green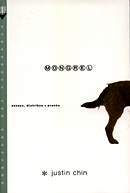 Mongrel


By Justin Chin



In a time when memoirs are often less than they claim to be and essays do not say enough, Justin Chin breaks onto the scene with a collection that is a combination of confession, tirade, journalism, and practical joke. Mongrel is a cross-section of Chin's imagination and experiences that calls into question what it means to be an Asian-American in San Francisco, the effect your family will always have on you, and the role sexuality plays in your life. Whether it be Internet pornography or family history, Chin manages to dig deep and uncover not only the truths of everyday life, but also the absurdities that surround them. Mongrel is an exploration and distillation of the experiences and imagination of a gay Asian-American whose sensibilities were formed by the maelstrom of '80s American pop-culture. A unique collection from a brash, funny new voice.
"Justin Chin joyously picks at the scab of these times to peek at what our flesh really looks like underneath. In this juicy collection, Mongrel, no subject is off-limits as Chin humorously explores the hot buttons of sex, class, race, and even proctology!"

-- Tim Miller, author of Shirts and Skin
"Justin Chin is so terrific in live performance that I was afraid his prose couldn't live up to my expectations. I was wrong. Mongrel is ferocious, challenging, funny, dead-pan, moving, and yes, it opened up a new reality to me. Chin is the Gonzo-Montaigne of our post-Foucault, post-Brady Bunch generation."

-- Felice Picano, author of Like People in History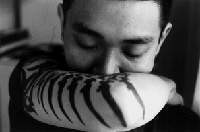 Photo by Hoang Nguyen.
Justin Chin was born in Malaysia and grew up in Singapore. He is the author of Bite Hard (Manic D Press), which was a finalist in both the Firecracker Alternative Book Awards and the Lambda Literary Awards. His solo performances have been performed nationally and he was on the 1995 and 1996 San Francisco National Poetry Slam teams. He now lives in San Francisco. You can drop him a note.
Sounds good, right? Now read some excerpts:


Copyright © 1999 Justin Chin.