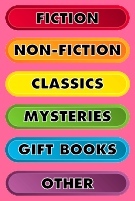 Gay/Lesbian/Feminist Bookstores Around the Country
The Mostly Unfabulous Homepage of Ethan Green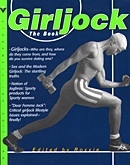 What is [a] Girljock?
From Girljock: The Book
jock (jok) n. (slang) an athlete
girl (gurl) n. 1. a female child 2. a young woman 3. (informal) a woman of any age, a woman assistant or employee. (> considered offensive by many people in this definition)

"What is a Girljock? Or who? wrote Amy Cheney in Girljock's second issue, in the initial essay establishing herself as Dear Femme Jock, Girljock's answerwoman.
I knew the girl who asked me to write something about lesbians and sports was a girljock. She was butch. She had dark curly hair. Her jeans fit perfectly across her solid thighs. She could have been wearing a jockstrap. But I don't think she was. So where did that leave me? It left me wondering.

I have a black lace Jogbra. I've got black Lycra that clings to my curves with a hot pink slash from my knee to my ass. I've got a bathing suit with a cap to match. My biking shorts are zebra-striped. I'm happy. I have accessories. I'm a Femme Jock, not a Femme bot. My idea of exercise used to be a brisk chat (as Joanne Loulan says, much as I'd liked to have said it myself). But now, with all these accessories ... I have places to go, butches to meet. There's nothing quite so intimate as sweating together, breathing hard, in a public place. There's nothing quite so satisfying as a hot shower, sauna, and terry towel rub afterward. And food tastes better when you are a girljock? Haven't you noticed?
Mythical Attributes of Women (Lesbian and Straight) in Sports

Our society has cooked up a bunch of myths about sportswomen, and sportswomen face them every day. One common misconception about women in sports is that sports breed lesbians. If so, then the modern lesbian movement would have descended out of women's field hockey. Nice thought, right? Radical lesbians with hockey sticks and big muscles. While that might describe some activists, women's field hockey has only given birth to more women's field hockey.
Another classic myth is that softball is full of lesbians - an idea that emerged from one of the great pillars of intelligence, the U.S. Army, which historically conducted its witchhunts for lesbians by heading for the softball games. It is true that lesbians play softball, even lots of lesbians; but many straight women play softball too. In total softball gear, it is hard to tell who is this, that, or the other thing: They all look like softball players.
Some people will swear that softball is the lesbian game; some will swear soccer is the lesbian game; still others insist it is rugby, or tennis, or golf. Why do people think we are all in one sport or another? We are in every game under the sun.
From deep in the land of leisure-time theory, there are demographics showing lesbians have more leisure time (to put into sports) than their straight or married counterparts, but what about single straight women? Under that reasoning, it would give then lots of free time too. Would this mean that single women plays sports more than nonsingle women? Getting down past the meat of the question to the bone - pardon my non-vegatarian analogy - nobody exactly knows what or why so many lesbians enjoy sports, but lots of women enjoy sports, period. If you like women, and you want to meet new sporting female friends, sports can help you do it, especially if you like women who like sports.
There has been a distinct lesbian sports movement. It is the product of the old time gay/lesbian bar leagues for softball, bowling, pool, or the like, and the newer Gay Games movement; both coupled with the gay/lesbian visibility/rights movements. This climate has given rise to many lesbian-identified teams, tournaments, or leagues. There's Seattle's multisport Lesbian and Gay Sport Festival. There's a lesbian golf tournament in Texas called the "Bad Girl's Golf Tournament," and there is San Francisco's soccer tournament, "The Festival of Babes," which is "open to all lesbians and women willing to be mistaken for lesbians." Different types of women play in this tournament, and you can't tell who is what, but the tournament has the reputation for being extremely fun.
There is one more myth floating around out there - that lesbians who play sports are better lovers. Of course, dear reader, that one is true, true, true; and I would never let all my sports friends down by letting you think otherwise.

How Girljock Started

One day, I imagined a magazine that would discuss a mixture of sports, questions about being a lesbian athlete, questions about being female in the masculine sporting universe, crushes on the field, and more. My main dilemma that summer, 1990, was: Should I go to the Gay Games or not? There were so many ways to participate in political statements, and would the price of the Gay Games be worth it, or was there a better more cost-effective, more useful way to make a political statement? Who knew?
"To Go to the Gay Games or Not to Go?" was my composition for the first issue of Girljock, and I made the small folio called Girljock: The magazine for the athletic lesbian with a political consciousness. It was a small photocopies fanzine of drawings from all my cartooning women friends who accepted the challenge of making a sports cartoon, a manifesto about art that announced, "Fuck the Well of Loneliness, Goodbye to all that. We're here to have fun," and the first ever issue had a print run of thirty.
It started out as a joke, something to amuse my friends, but it hit a nerve. That October, I was breakfasting at a friend's house when suddenly she looked at the newspaper and shrieked. Brian Bouldrey had an article on fanzines in San Francisco Weekly, and he said Girljock was his "personal favorite." People from all over began sending me submissions and stories, and the next issue was made up of entirely new material. It won "Publisher's Choice" of Factsheet Five #41, the guide to small magazines and fanzines. We grew from a digest-sized folio to a full-sized printed publication with a two-color cover and, one Thursday after soccer practice, there was a letter from a large distribution company that wanted to carry Girljock. After a few more issues, we advanced to a four-color cover, and today we hear from advertising agencies, subscribers, distributors, and bookstores around the world. We even have a web site (www.girljock.com), and a section on America Online (Keyword: Girljock).
When I originally imagined Girljock magazine as a forum on the lesbian sporting experience, the bits of mainstream media coverage of women in sports either ignored lesbians or would merely report that so-and-so was accused of being a lesbian, or all too rarely, so-and-so came out of the closet. The reality of the lesbian experience differs from what the mainstream of media will report. In Girljock magazine we are describing our own sporting lives, without the mainstream media's bias. Good-bye to all that mainstream mush.
Not all the women we have interviewed, or the contributors, or the Girljock staff are lesbians. But all of them believe in the value of being part of a new lesbian-positive athletic female universe. We are all disgusted with the butchphobia and lesbophobia which has held back the women's sports world.
My original small photocopied booklet of drawings has become something bigger, more than just my wondering about whether or not to go to the Gay Games. Girljock: The Book contains many of the best stories, cartoons, and photographs from our early issues onward.
Welcome to the world of the girljock, and remember to drink lots of water.


-- Roxxie
More from Girljock: The Book: