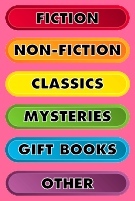 Gay/Lesbian/Feminist Bookstores Around the Country
The Mostly Unfabulous Homepage of Ethan Green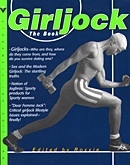 In Search of the Rugby Goddess
From Girljock: The Book
They came bearing mouth guards. They came wearing boots. They arrived with their blue-and-red striped shirts with specially-made noninjurious buttons and little, but durable, rugby shorts with double seams and drawstrings. These women had come to play one of the most demanding and least understood sports in the world, the inimitable game of women's rugby.
When I walked onto the pitch which Beantown Women's Rugby call home, a much-used field on the banks of the Charles River, I was overcome by a sense of nostalgia for the game I have known and loved for years.
Rugby is all about love. For the women of Beantown Rugby, Boston's winningest team in history at any professional or amateur level, rugby is a labor of love. You can see it in their faces -- at practices, during warm-ups and games, and when they talk about their sport with a member of the outside world. "Rugby is the ultimate team sport," they say.
Boston women's rugby was born in 1976. Rugby lore has it (and there's always plenty of rugby lore) that a young woman named K. O. Onufried was so keen to play rugby that she began playing on the men's rugby team at the University of Massachusetts and later become one of Beantown's formative players. What kind of woman could play men's rugby, you might wonder? Surely, she must have been six-foot-three with bulging muscles and a neck of steel. Don't let the stereotypes fool you. The beauty of rugby is that there's a position for every body type -- short, tall, stocky, powerful, sinewy, and fast, with different needs for every position. And with long blond hair, great hands, and a runner's build, K. O. Onufried defied any stereotype of a woman who would play a contact sport with men. What she did have, like all the historically great women ruggers of past and present, was a driven, never-say-die mentality and a total understanding of the game. K. O. played rugby for seventeen years. Even after "retirement" (you don't quit rugby, you retire -- and sometimes players go in and out of retirement from season to season), K. O. is still part of the very fabric of the game. Her name is passed down from rugby generation to generation. You can still hear the older players telling the younger players about her as they stand by the sidelines of the pitch: "Ever hear about K. O., the rugby goddess?"

From the Sidelines

On a warm fall day, I watched the Beantown women power-over and out finesse their competitors. With a record like theirs, it's something to which you think they must have grown accustomed. Surely, they don't have to work that hard to defeat a less talented competitor. But when you look a little closer, you can see fly-half Mary Dixey running sophisticated plays with the rest of the backs, looping in and out, dodging, passing, tackling. The scrum runs behind in support, like some integral strand of DNA, they weave in and out of the backs, setting up mauls and rucks, corkscrew passing so adroitly, it looks like they've been playing together forever. And some of them have come close. Props Betsey Kimball and Annie (Gina) Flavin, and Eight Jan Rutkowski, have played Beantown rugby for more than sixteen years apiece. That's longer than most players in any competitive team sport. It's also longer than most jobs and most relationships. Experience and continuity bring their benefits to the playing field. They also bring great war stories. It's always a pleasure when you go out for a beer with these gals and one exclaims, "Hey, remember back in '82 at nationals when...!" And the dialogue becomes so lively and interesting that two hours later you know enough about Beantown women's rugby to play Truth or Dare with them and be a real threat.
With a team record of 367 wins, 23 losses, an annual presence at women's nationals, and many players on the U.S. Eagles team (the elite American team that plays in world rugby championships), Beantown women's rugby is a force to be reckoned with. They've even got imported talent. Scrum-half and team captain Patty Connell, stellar full-back Mary (Sully) Sullivan, Christie Stevens, and Brett Newton all emigrated to the Boston area to join the Beantown roster.
It's tough to watch Beantown play and believe that they're just out for a bit of a workout on a sunny day. Beantown rugby is the most professional amateur team this Girljock reporter has ever encountered. These women train hard to stay in shape. Their practices are efficient, well-designed training sessions, full of rugby drills, aerobic conditioning, and wind sprints. They practice and play in mud, snow, rain, and wind, and they tackle with no more equipment than a mouth guard.

Scenes from a Maul

To get a true insider's view of rugby, you really have to play the game --feel the boots at the bottom of the ruck, the sweat, the pain, the collision of forces, the exhilaration. That's why I attended an authentic Beantown practice, I told myself, to be the George Plimptonette of the women's rugby world.
There I was. Players sitting on the sidelines, removing their sneakers and putting on their boots. No Mr. Rogers to warm my heart during this little episode. I blithely did the same, greeting players as they walked by and telling them that I was there to write a story (so they wouldn't expect me to be a real player).
The warm-up circle began--thirty-some players spread out on a field, focusing attention on Sully, the warm-up leader. I couldn't remember what it was that made me feel like ever leaving.
Somehow I survived long enough to join the team for passing and tackling drills, expertly led by Coach Joan Morrissey, a former Beantown standout. Joan's practice is one of the best organized I've attended for any sport -- ice hockey, soccer, you name it. She knows what she is doing and so do the players, running patterns on the pitch, encouraging each other, and focusing on the drill of the moment.
And then there was scrum, my personal point-of-no-return. The Beantown gals remembered that I'd been a prop, which is just like it sounds, a person who holds another person up. Actually, two props hold up one hooker, who is suspended between them. When two opposing scrums come together, the props are the first to "hit" or make contact. Tough on the hairdo, this is a position for the strong of neck.
As I opposed the ever-sturdy Christie Stevens, I knew I was in big trouble. She tried to be gentle with me, but I had played this game before, and thought that on some level, I could step right back into it. Famous last thoughts. About two scrum downs from the end of practice, I was beginning to get some position back, but my neck was already killing me and I was thinking of Advil and hot baths.
After some interval running lead by the always cheerful Sully, practice was finally over.
Many of the Beantown players with whom I spoke talk about how rugby gets into your blood. I had to wonder when Mary Jo Kane told me that Beantown women had given birth to a total of fifteen girls over the past few years. That's enough for one side of a rugby team. Better look out in about 2005: Beantown, The Second Generation, may be coming your way.


By Maria Vertano. Vertano is one of the founding members of the Boston Beehives, a women's ice hockey team. When not dreaming of becoming a cabaret singer, she plays sports and spends quality time with her partner Helen and two cats.
More from Girljock: The Book: