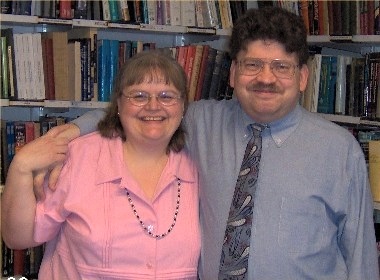 Two people who helped me with my book, Dr. Carlos S. Alvarado and Dr. Nancy L. Zingrone, have set up a new research website called the Study of Human Experiences Project.
In addition to a project they're working on with residents of Richmond, Virginia, they're conducting a new online survey which you can participate in by clicking the link in the above paragraph.
Drs. Alvarado and Zingrone are both Assistant Professors of Research at the Division of Perceptual Studies in the Department of Psychiatry and Neurobehavioral Sciences of the University of Virginia. (I got the picture of them from their website, as you'll see!)
Update: Drs. Alvarado and Zingrone have also recently taken positions at the Atlantic University in Virginia Beach! Dr. Zingrone is the new Director of Academic Affairs and Dr. Alvarado is the Scholar in Residence.