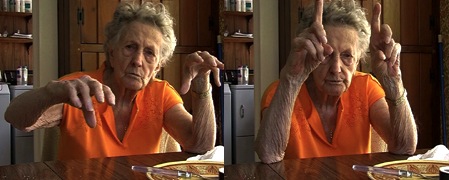 From the email I received this morning:
"It is with regret that we announce that Eileen Coly peacefully passed away in Manhattan at the age of 97 on November 18th, 2013. She served as President of the Parapsychology Foundation from 1970 until her retirement in 2011. She continued to share the founder, her mother Eileen J. Garrett's vision for the Foundation which is to formulate a multi-disciplinary international approach to the study of psychic phenomena with an emphasis on scientific methodology and education.
"Born and educated in England, traveling extensively with her mother the famed psychic and author, they were separated during World War II, during which she remained in England, surviving the London Blitz. Settling in the United States in l947 she worked at Creative Age Press and Tomorrow Magazine before joining the Parapsychology Foundation in l966. She is the recipient of the 2001 Parapsychological Association's Outstanding Career Award "for her generous support and dedication to the science of parapsychology.
"With her French born husband, Robert R. Coly, now deceased she raised two children, Lisette and Robert Louis Coly. She is survived by her daughter, Lisette, who continues to serve as current President of the Parapsychology Foundation in Manhattan and Greenport as well as her son-in-law George E. Damalas and three grandchildren: George Robert Damalas, Anastasia Eileen Damalas and Robert Alan Coly. She has resided in Greenport since l990. In lieu of flowers donations in her name to: The North Fork Animal Welfare League, the Visiting Nurse Society of New York Hospice and Palliative Care and Parapsychology Foundation, Inc."
Carlos Alvarado did a lovely appreciation here.
The pictures of Eileen Coly come from Susan MacWilliam's website for the film 13 Roland Gardens, which features Eileen Coly talking about her mother, Eileen Garrett.