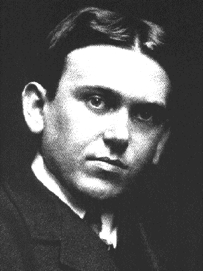 From time to time I would come across these scathing, blistering, mean (but sometimes funny) assessments of J. B. Rhine which were written by essayist, journalist, critic, etc., H. L. Mencken. Mencken apparently couldn't stand Rhine, although he was fine with Louisa Rhine and wrote favorably of her.
So I was very surprised when I came across a 1938 letter from Mencken to Rhine which said, "As you probably know, I am still in grave doubt about your results, but they certainly interest me greatly and I have one or two suggestions that may possible be of some use."
Even Mencken, who really loathed the guy, and his good friend Upton Sinclair, was intrigued.  For some reason I didn't see fit to copy the whole letter while I was down at Duke.  What was wrong with me that day??  There was so much material and I kept having to draw a line, but still.  I really should grab it the next time I'm down there.