As usual, once I'm on the radio I forget what I wanted to say. I had intended to talk about the similarities between psychics and criminal profiling.
I wrote a chapter in my book about two psychics who had gotten involved in a case of a missing boy in California. It's largely a negative chapter because of one particular psychic, Peter Hurkos, who I believe acted irresponsibly. However the other psychic in the chapter, Harold Sherman, went out of his way to respond honestly and compassionately. And, as it turned out, he supplied genuinely useful information, although no one knew this at the time, which is the problem J. B. Rhine tried to point out to the father of the missing California boy, who had asked him for the names of psychics:
"We do not know enough about the abilities we are studying to be able to apply them reliably … The worst part of it is that there is no adequate assurance that the impressions that come to the mind are due to ESP and are reliable even when they actually are." (Italics mine.)
Marcello Truzzi and Arthur Lyons, the authors of The Blue Sense, a study of psychics and their work solving crime, concluded that the existing evidence of a "blue sense" did not yet meet the burden of proof, but they added that a lack of proof does not equal disproof, and that more study was required. While stories of psychic's abilities were exaggerated, they weren't as insubstantial as debunkers insisted, and Truzzi and Lyons compared them in usefulness to FBI profilers.
It's an interesting point. In essence, what psychics do is help with investigations. At best, they supply information which may lead to find a missing child, a body or a suspect. That is similar to what profilers do, the difference is the information gathering process.
Some people don't think the process is different, however. For instance, a Sgt. Stinnett of the Maryland State Police credited Dallas psychic John Catchings with helping them find the body of murder victim Mary Cook Spence in the 80's. But Stinnett didn't think Catchings had supernatural powers. He thought Catchings was just highly observant and would have made a good police detective.
In a 2007 New Yorker piece about criminal profiling, famed FBI profiler John Douglas is quoted as saying, "If there's a psychic component to this, I won't run from it." This was a skeptical piece about profilers, and the author Malcolm Gladwell intended this quote as further evidence that the work of profilers is suspect.
In fact, explanations that are made to explain away psychics could also be applied to profilers. A forensics science professor I emailed called Hurkos's technique "a pastiche of common sense, stereotypes, and popular mythology." If you throw enough out there that might fit the given situation you're bound to get something right.
"Psychics often speak in a stream-of-consciousness style, piling on impressions," Jill Neimark wrote in Psychology Today. She pointed to the results of a 1982 study that compared the responses from psychic sleuths, college students and homicide detectives. "… none of the three groups scored better than they would have if left to chance, but the psychics produced 10 times as much information, increasing their likelihood of a chance hit."
Gladwell compared what FBI profilers do to "cold readings," the technique some psychics use to gather information from the people around them in a way that makes it look like they pulled the data out of thin air.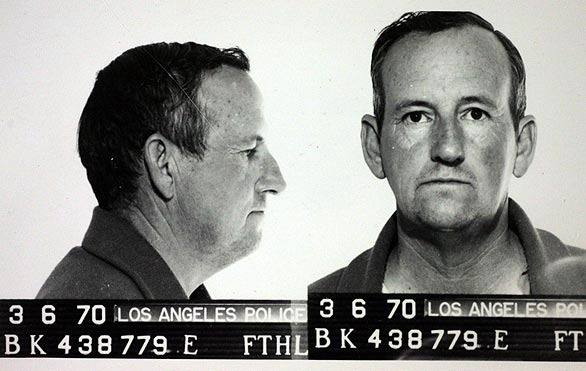 I have to point out that in addition to providing profiles that may help law enforcement find suspects, the FBI's Behavioral Sciences Unit also maintains a database on violent criminals and crimes. This helps reveal patterns in a more systematic, scientific way. The Blue Sense authors, for instance, described policing as more clinical art than forensic science. But even if it only confirms what intuition led them to in the first place, the FBI is gathering data which will hopefully allow them to not only examine their theories and see if there is any truth to them, but to look back and assess their own effectiveness.
It would be useful to have a similar database to assess the work of psychics, and Truzzi and Lyons referred to ongoing efforts to gather data of this sort, but I didn't find out yet if this is still ongoing. I know that Truzzi has since died. It would interesting to compare how effective they are in aiding investigations.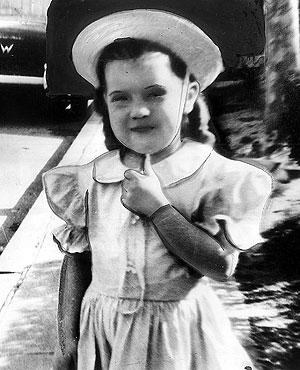 In 1993, the Skeptical Inquirer published a survey which polled police departments about using psychics. "Of the 48 respondents, 31 answered no, and 17 answered yes. As stated before, Philadelphia and Washington, D.C., declined to answer. Therefore, approximately 65 percent do not use and have never used psychics." Most don't, they emphasize, and those that do say the information psychics provide is not useful.
Truzzi looked at the same results and marveled that as many as 35 percent of the respondents used psychics! The true total is most certainly higher. For instance, when I was researching one case from the 1950's in Miami for my book, law enforcement in Miami repeatedly denied having worked with Peter Hurkos. But when I tracked down the lead detective, now in his late 80's, he said that they did consult with Hurkos, who didn't supply them with anything useful.
In his book, Memiors of a Psychic Spy, Joseph McMoneagle makes a good point about their ability to be effective.
"You can produce a near-perfect description of a location where a person is bring held, is living, or within which a body has been hidden. But, if there are no local landmarks that are readily identifiable to a specific area or township, where in the world the location actually is, is quite difficult to pinpoint."
I know the first objection to that is going to be that this is exactly how psychics are able to defraud people, by giving general descriptions that will fit a lot of places, so they can later claim success. "I see a body of water," etc. That is the kind of thing Hurkos did for the most part and objections to it are vaild. (Truzzi and Lyons referred to Hurkos as a "psychic scoundrel" and called his claims, "pure bunk.") But that is not the instances that McMoneagle is describing here. Some psychics, or remote viewers, provide descriptions that are more detailed and exact.
It goes back to Rhine's point. "The worst part of it is that there is no adequate assurance that the impressions that come to the mind are due to ESP and are reliable even when they actually are."
[The first picture is Bruce Kremen, the missing boy referred to at the beginning of this post.  The second picture is Mack Ray Edwards, the person suspected of having killed him.  The third picture is Judith Ann Roberts, the 1954 murder victim from Miami.]