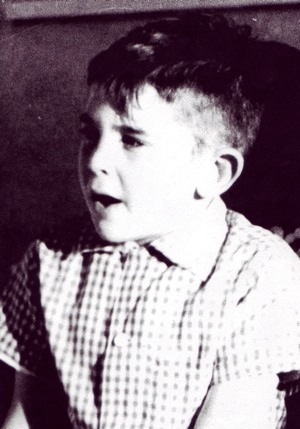 Once you start researching a story it's hard to let go. I recently asked the librarians at the University of Central Arkansas Archives to search The Harold M. Sherman Papers for anything to due with Bruce Kremen, the missing boy I wrote about in Unbelievable. Bruce went missing in the Angeles National Forest in 1960, and Harold Sherman was one of the psychics the family contacted for help finding their son.  A few things were in the collection and sent to me.
Among the materials was a picture of Bruce that I'd never seen (shown here), a few newspaper articles and letters, some hand written notes which I'm still trying to decipher, and two 1953 U.S. Department of Agriculture Forest Service maps of the region where Bruce went missing, which made me wonder if anyone who goes missing in there is ever found.
In one of the letters it was clear that the Kremens had broken off contact with Sherman.  Harold had told them that their son had been murdered and in a letter he explained that "Mrs. Kremen has been threatened with a nervous breakdown and Mr. Kremen did not wish any adverse report to be given to his wife." Completely understandable of course, but it looks like Harold was right, tragically.  In the chapter about Bruce I talk about the fact that it is now believed that he was the victim of serial killer Mack Ray Edwards.  Various law enforcement agencies are now looking at Edwards for Bruce and a number of other children who went missing.  In fact, among the materials sent to me was an August 22, 1961 article about Karen Tompkins who had just gone missing.  Sadly, every one of the children pictured are now believed to be victims of Edwards—in a couple cases they are known to be victims.  Mack Ray Edwards confessed to some of the killings in 1970. (More below.)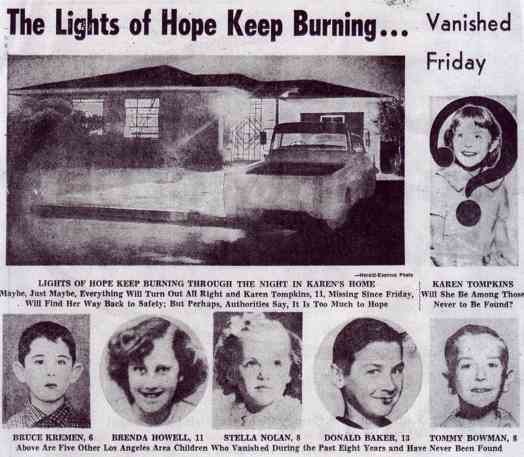 Reminiscent of all those years ago, law enforcement were under strict instructions not to contact Etta Kremen, who died on March 12, 2008, but to call her surviving son instead. It's such a relentlessly sad story.
I'm still trying to decipher Harold's hand writing, but he described the killer as short and barrel chested, and there's something about a scar but I can't read the details. And it looks like Harold was working with the FBI and not the Sheriff's office, who according to Harold were not called about Bruce's disappearance until 48 hours after Bruce went missing. Apparently officers did find the road that Harold had described and when they got there the scene was also as he had said (beer cans and other evidence that someone had spent some time there). Writer Weston DeWalt, who found the evidence that led to the new re-investigations, is still working on this story and I can't wait to see what he comes up with and writes.
On a semi-related note, I have a few letters between Harold Sherman and J. B. Rhine about setting up a parapsychology department at the University of Arkansas. Sherman wrote J.B. to see if he or another member of the lab might be willing to leave Duke and establish a research center there because Sherman had reason to believe that the president of the university, Lewis Webster Jones, might be sympathetic to their work. Rhine was friendly and grateful, and while he doesn't completely shut Harold down, it's clear that it's not likely he would leave Duke.