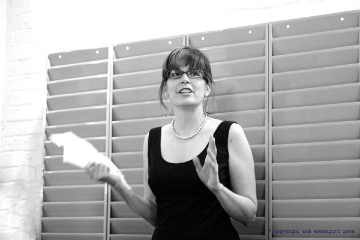 In case you haven't heard, the Parapsychology Foundation is hosting a presentation/party for my new book. We had such a good response we had to change the location in order to get a larger room. This also resulted in a different time. The new details:
March 13, 6 – 7:30pm
New York Open Center
The Teahouse
83 Spring Street
It's early enough that you can stop by after work and then go off to party or home to relax! Please note this is Friday the 13th.  Woo!  (That's a picture of me at the book party for my last book.)
This event is sponsored by the nonprofit Parapsychology Foundation as part of their Perspectives Lecture Series. It's free, but donations to the fully tax deductible Parapsychology Foundation will be very gratefully accepted.