I had planned to research the ghost story surrounding the 1955 unsolved murder of "financier" Serge Rubenstein because it brought together two things I love to do: play amateur sleuth and fact-check the information from a seance. (More below …)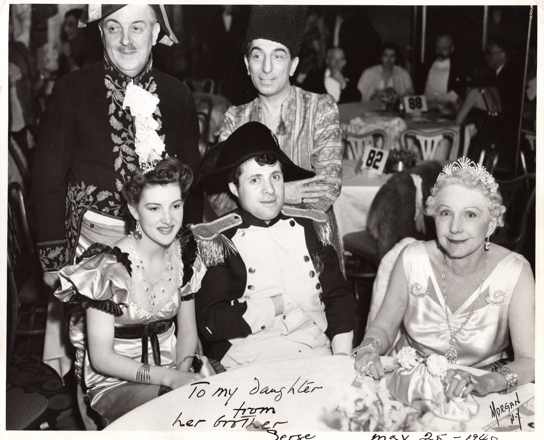 Rubenstein's murder was a big case at the time due to his supposed millions, the many beautiful women that surrounded him, and his connections to the New York underworld. A year after his murder, Rubenstein's mother contacted ghost hunter Hans Holzer because there were disturbances in the New York apartment where Rubenstein lived (and where she continued to live). Holzer conducted a seance and Rubenstein's spirit supplied Holzer with the names of people who were supposedly involved with his murder. Holzer wrote up what happened and ended his account with him handing transcripts of the seances over to the police, but without being able to say if the names had any relevance to the detective's investigation.  The case went cold and it and Serge Rubenstein were eventually forgotten.
It wasn't always possible at the time to verify the information that came out of a seance. They didn't have the internet and all the million tools, databases, etc., that we have now. So I planned to see if any of the names Holzer supplied were any good. I know where the police case files are. Also, Serge had a daughter, Diana Elizabeth, born May 12, 1945.  I thought I'd try to find her. But for now it's all still on my to-do list. I am working on another ghost/seance story that I'll post about when I'm done.  The dead person in this story got to me more than Serge Rubenstein did, her story was sadder and more poignant and so I started on hers first.
That's Serge dressed as Napoleon in the picture. Doesn't it have such a feel of old New York, of a time gone by?