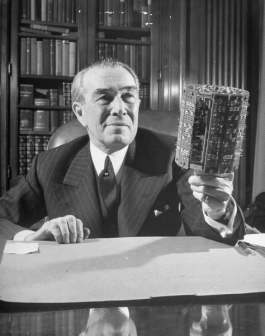 On November 1, 1943, Commander Eugene F. McDonald, the founder and president of the Zenith Radio Corporation, sat down and wrote WWI hero Captain Eddie Rickenbacker, who was then working for Eastern Airlines.
My Dear Eddie:
"… I am enclosing a copy of my letter to Dr. [Joseph] Banks Rhine of Duke University written in March of this year. This letter I wish you would stick in your pocket and read at your leisure. I wrote the letter to encourage Dr. Rhine to carry on in his work and not be stopped by scientific scoffers."
"In 1923 I put on the first program that was ever produced for radio on the subject of telepathy on our radio station WJAZ. I did this with the cooperation of Dr. Robert Gault, head of the Department of Psychology of Northwestern University, and Dr. Gardner Murphy of Columbia."
"In 1938 I put on a program on extra-sensory perception which program was supervised not only by Dr. Gault but also by Dr. [Joseph] Banks Rhine, who was then starting his work at Duke University on extra-sensory perception. This program I put on the national chain and carried it on for nearly a year. There was no faking. It was a sincere attempt to make extra-sensory perception a subject which should be discussed …"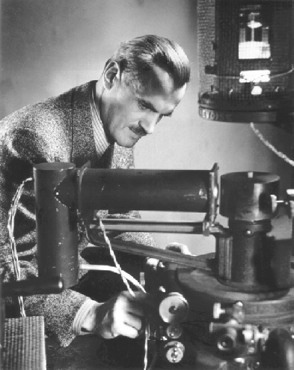 "Before I used Dr. [Joseph] Banks Rhine I called a number of scientists out on my yacht each Sunday to interview him and ascertain whether or not in their opinion they thought he was conservative."
"I'll never forget what our great physicist, Dr. Arthur Compton, said. After he talked with Dr. Rhine for over three hours on my yacht he said, "Rhine, I was asked out here to ascertain whether or not you were conservative enough. My answer is going to be that you are too conservative. You're trying to explain everything by the laws of science. You can't do that. There are too many facts which we must accept cannot be explained by the now known laws of science."
McDonald then closed his letter by asking Rickenbacker to keep his letter to Rhine confidential.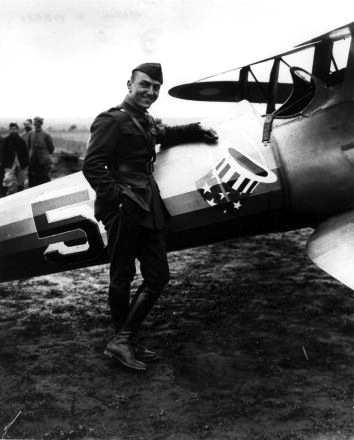 Rickenbacker said he read the letter to Rhine with interest, but I have to say, he doesn't sound very enthusiastic in his answer. He sounds like he was just being polite.
But after googling him for a while I see he had a few psychic experiences during the war (and near-death experiences) so he was definitely open-minded about the subject.
Also, McDonald mentions a recent American Magazine article of Rickenbacker's titled: When a Man Faces Death. McDonald said it was one of the most inspiring articles he has ever read, but he makes an interesting correction. He says Rickenbacker made a mistake that "so many people make in referring to the science as 'mental telepathy.' All telepathy, as we know it, is mental." So Rickenbacker must have written about telepathy in the article.
I want to add that I love the story McDonald told about Compton saying Rhine was too conservative. Years later Rhine would say that Compton was too credulous.