In 1965, two months after the Parapsychology Laboratory of Duke University closed its doors, the Broadway play On A Clear Day You Can See Forever opened at the Mark Hellinger Theatre in New York City. The play is about a woman with psychic abilities who learns through hypnosis that she has been reincarnated. Harvard graduate Alan Jay Lerner, who wrote the libretto and the lyrics, had been studying ESP for years. "The weight of evidence is that we all have a vast latent extrasensory perception," he told a New York Times reporter.  (More below.)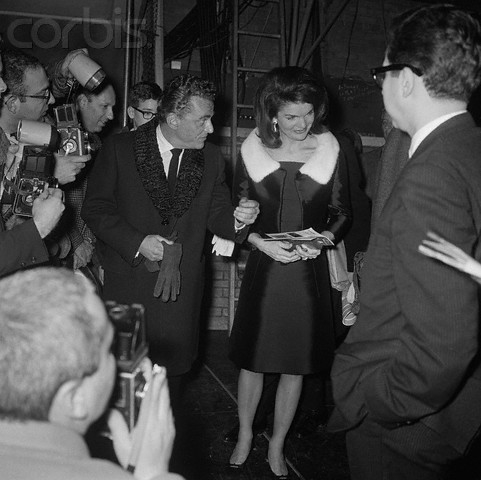 I've never seen the play or the movie.  I'm guessing J. B. Rhine would not have approved.  That reminds me, the Rhine's story begins at Harvard and Boston and I recently learned there's been an ongoing study of ESP at Harvard for years.  I keep forgetting to call and learn more about the study.
The picture above is of Lerner escorting Jacqueline Kennedy (not yet married to Onassis) to the premiere.