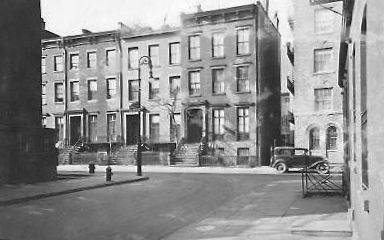 Below, I tell the story of a possibly once haunted house on Bank Street in the West Village of New York City. (It's the May 26th post.)
I searched the digital archives of the New York Public Library and found this 1942 picture of the building.
It's the second building to the left of that car.
The block is largely unchanged since then. Only one building is gone today.