Nancy Wallace very kindly sent me pictures of the grave of Elizabeth Bullock, whose strange story I tell here. Nancy had grown up nearby and on a recent visit home she drove to the St. Patrick's Cemetery at Table Bluff and found Elizabeth's final resting place.
While there she visited with John Davy, who had prepared her grave, and his wife Doris Davey, who was the organist at the church where they conducted Elizabeth's funeral mass. John was the one who had scratched Elizabeth's name into the concete base at the bottom of the cross. They told Nancy that "the day after Elizabeth's ashes arrived by UPS Father Devereaux and an assistant were to go to the small town of Fortuna to pick up the cross. They waited for Father Devereaux to wake up but he slept till after 10:00AM saying that he hadn't slept well with Elizabeth with him."
They also said that the following Sunday, when Elizabeth was mentioned at mass, the lights in the church went out and it was so dark Doris couldn't play.
St. Patrick's Cemetery at Table Bluff.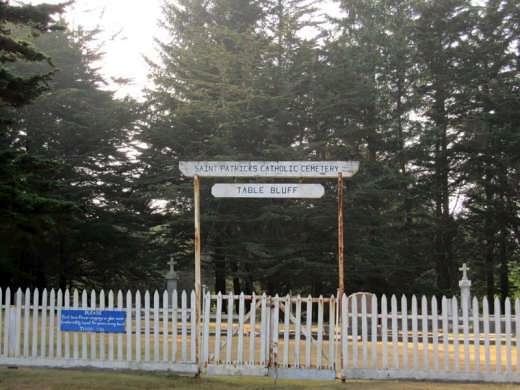 The grave of Elizabeth Bullock.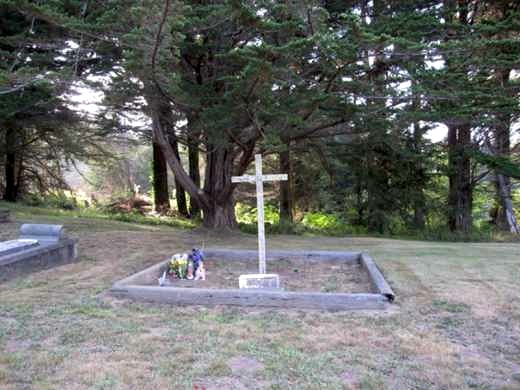 The base and the inscription (it was barely legible, Nancy said).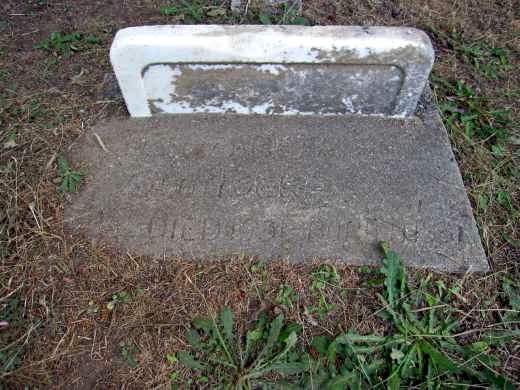 Another view of Elizabeth's grave.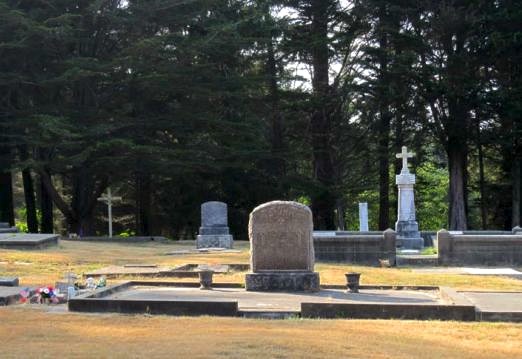 A view to the left of the grave. It gives you an idea of how pretty this spot it.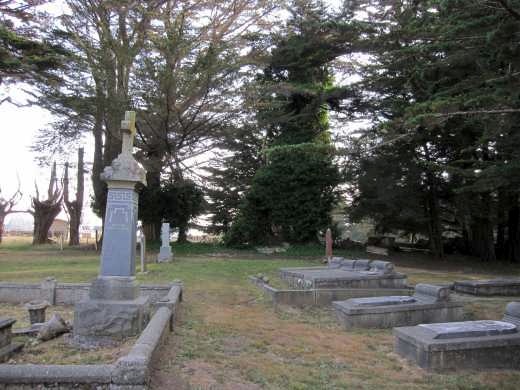 And a view to the right.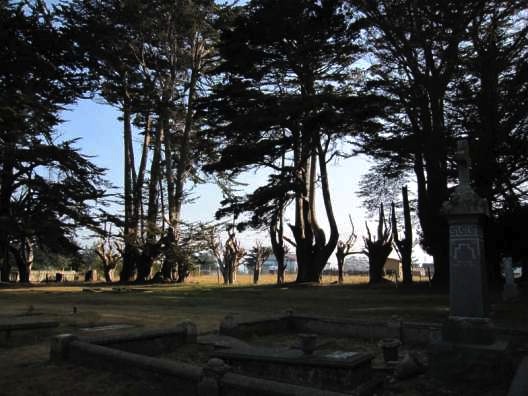 Thank you so much for sending me these pictures Nancy, and for allowing me to share them with everybody. I believe the post with the story about Elizabeth Bullock is my most visited post.