Someone I know has a tv show!  It's called Extreme Paranormal and it's on A&E.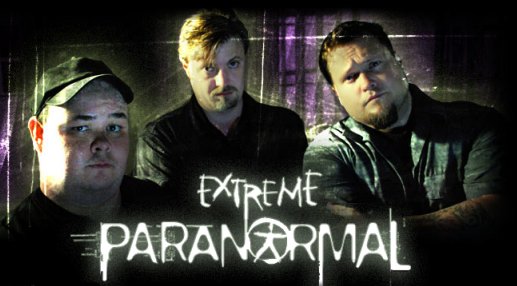 (I know the guy in the middle!) What I really appreciated about this show was the new stories. Usually you hear about the same ghost stories again and again.
In one episode they went to Bonita City, New Mexico and the site of a 19th century murder. It was an old mining town that is now underwater, which made for a unique investigation (you have to see it). But I found this story so intriguing I was googling it all night.
On May 5, 1885, this young guy Martin Nelson went on a rampage, killing seven people. He was staying in Bonita City's only hotel and he started with the family who ran the hotel. They were Mr. and Mrs. W. F. Mayberry, their 17 year old son John, and their 7 year old son Eddie. He also shot the Mayberry's 14 year old daughter Nellie, but she begged for her life and survived. Also killed was a guest of the hotel, Dr. R. E. Flynn, and two people who came running to help, Pete Nelson and Herman Beck.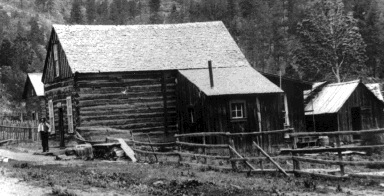 I think this story got to me because I've been reading Willa Catha lately and her books like O Pioneers. I'm more aware of how hard life was out west back then. For instance, this was Bonita City's general store. Is this not the saddest general store you've ever seen?
And this was the post office.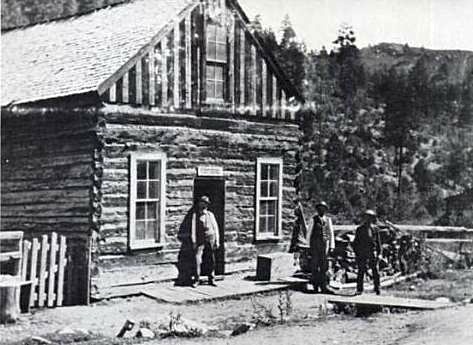 These pictures don't even really capture it. The lack of food, losing crops, animals, the meagre protection against the elements. To have to fight the way they did for existence and then suffer this kind of tragedy on top of everything else. Especially the children. It's always harder when children die. And the two guys who ran to help and were murdered for their kindness and bravery? It must have completely demoralized the small town.
But Bonita City doesn't exist anymore. The building of Bonita Dam put the town underwater, and the remains of the victims were moved to Angus Cemetery.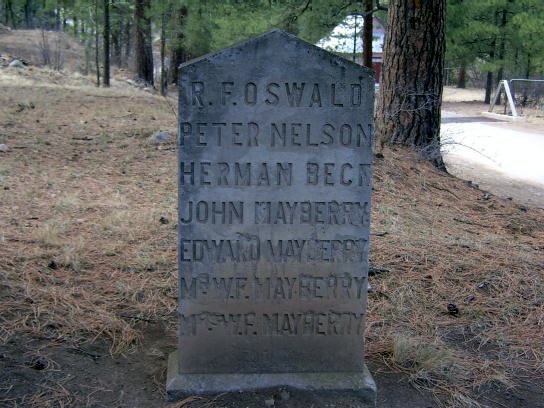 I was really hoping to be able to find out what became of Nellie Mayberry. Children who lose their parents at a young age usually carry that pain in some form or another for life, sadly, and she lost her parents—her entire family—to murder. Where did she go? Who took her in? Did she find happiness somewhere, somehow? But I didn't manage to find out anything yet. Women are harder to track down because they change their names when they marry.
I would also love to find out more about Martin Nelson. What brought him to this sad little place? What was wrong with him to cause him to go off like that? In all the accounts it took everyone by surprise, he was a nice, polite young man until that night. I wish he didn't have such a common name. It's going to be pretty much impossible to figure out anything about his past.
In another Extreme Paranormal episode they went to the now abandoned New Mexico State Penitentiary, where 33 inmates were killed in 1980. It amazes me that 33 people were killed and I never heard about this either. Congratulations on the show guys! And keep up the great work uncovering these stories!
UPDATE: I didn't google enough! Fiona Broome researched and wrote up this story and you can read it her website, Hollow Hill. She did an amazingly wonderful job! Now I have to browse the rest of her site!! Thank you, Fiona. I know a lot of people were curious to learn more about this.
ANOTHER UPDATE: A descendant of Nellie Mayberry has responded in the comments section. Apparently the stories that have been published both here and elsewhere are riddled with inaccuracies. I'm sorry for my part in perpetuating them and I would love the opportunity to post the real story.
Photo credits. I found the General store shot here. The Bonito City post office shot is from the book, Ghost Towns and Mining Camps of New Mexico by James and Barbara Sherman (the picture is from 1904). And the grave shot is from Find A Grave and the photographer is listed as Ron.