This is a picture of medium Mina Crandon with her husband Dr. Le Roi G. Crandon on the right. I don't know who the ghost floating above was supposed to have been. When Mina became famous, I was told, she'd stay at home while Crandon would lecture around the country, carrying a picture of her without her dressing gown on, which he'd pull it out at every opportunity.
After his death due to a fall, one of Rhine correspondents told Rhine about the rumors that were circulating about Margery. He said that Crandon no longer believed in Mina's abilities and people were saying that his death may have been "an unconscious suicide following the terrific shock which the loss of faith in his wife must have caused him." Word was the pair were having troubles and naturally the troubles were Mina's fault. But Mina's husband had fallen on a sidewalk and fractured his pelvis. While confined to his bed he developed pneumonia and died.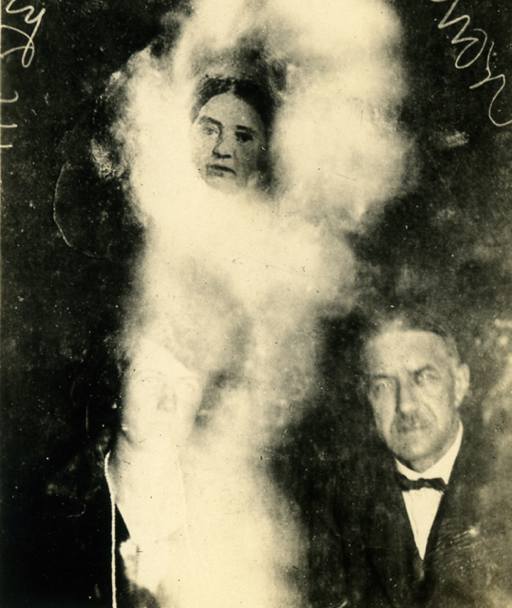 The photograph is courtesy of the The Libbet Crandon de Malamud Collection.