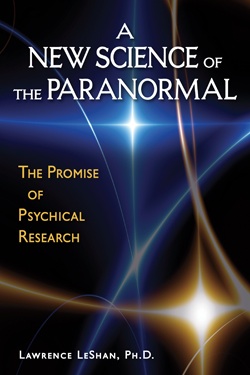 I wish I had thought of posting this before, but I'm going to this lecture tonight that is part of the Parapsychology Foundation's Perspectives Lecture series.
Dr. Lawrence LeShan will be launching his New Book, A New Science of the Paranormal: The Promise of Psychical Research and the PF will be launching the Helix Press Reprint of Allan Angoff's Eileen Garrett and the World Beyond the Senses (which I used in my research of Eileen Garrett).
The details:  
Tonight, June 4th, 7 – 9pm, at Baruch College Newman Conference Center in Room H763 on the 7th Floor at 151 East 25th Street in Manhattan.